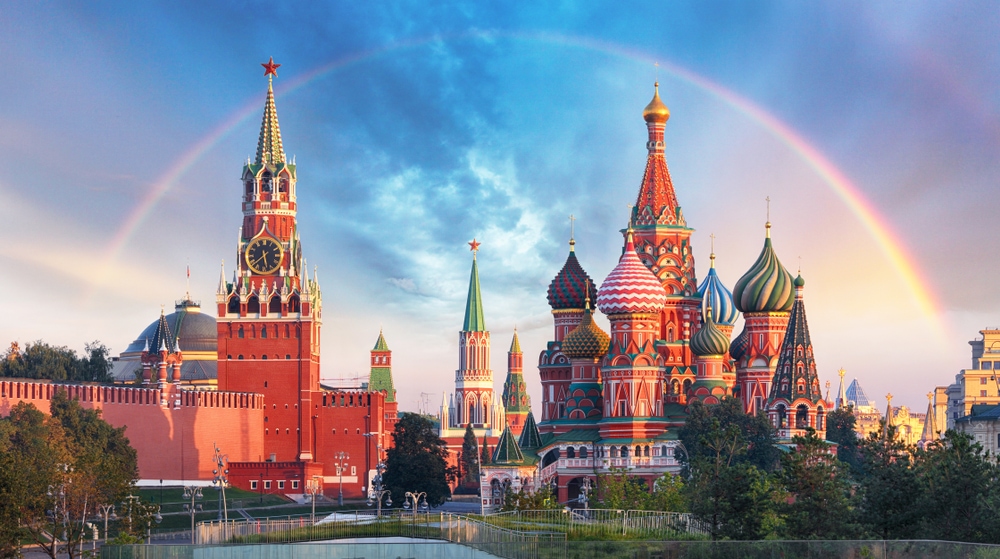 Three attributes of award-winning Russian intranets
Filed under: Intranet and digital workplace awards
The Intranet and Digital Workplace Awards are global awards that recognise outstanding contributions to the fields of intranets and digital workplaces. We aim to celebrate and showcase the excellent work of intranet and digital workplace teams from right across the world, uncovering remarkable solutions that deliver business value, and then share them with the wider community.
One of the real pleasures in running the Awards is to feature amazing implementations from different countries. Over the past three or four years we've seen some exceptional intranets and digital workplace projects, with a high number coming from Russia. This year, three of our Gold Award winners are Russian:
One of the reasons we receive so many excellent entries from Russia is that Elena Bogdonova is one of our resident judges. Not only is Elena a brilliant judge, she is also highly influential in the Russian intranet community and has helped spread word about the Awards across Russian intranet teams. Her company Rivelty.Intranet also organizes an annual conference and awards.
Note that to avoid any bias or conflicts of interest in the judging process, Elena at her own request does not score any of the Russian entries we receive.
Here are three attributes of award-winning Russian intranets.
1. A real emphasis on user experience
A strong user experience that doesn't compromise on aesthetics is the ideal that many intranet teams want to reach. Russian Awards winners consistently show some beautiful design work. This is partly down to a highly skilled user experience and design community within Russia. This year PSB Bank showed some particularly strong designs that were underpinned by UX techniques such as journey mapping and design flourishes more often seen in external-facing digital projects. The addition of custom illustrations as the banner background to mark different events over the year also helps keep the intranet homepage looking fresh and interesting.
2. Remarkable number of features and integrations drive digital transformation
A common characteristic of award-winning intranets from Russia is that they feature a mind-boggling series of features and integrations that ensure the intranet is not only an entry point to the digital workplace, but a key platform for digitalisation and process improvement. Arguably intranets are being used as engines for digital transformation. This is a common trait across the past three years of Russian winning entries with workflow and forms, key HR processes, knowledge management and advanced collaboration all seamlessly integrated into the intranet.
This year the entry from Russian housing organisation DOM.RF included an incredible set of capabilities and integrations covering a wide range of employee services, making it feel more of a digital ecosystem than a "traditional" intranet. Stand-out features include workspaces, integrated office maps, desk booking, COVID-19 monitoring, an employee 360 review process, a quarterly "OKR" employee feedback system and automated employee photo processing!
Furthermore, a system of advanced interactive dashboards and reports delivers insights to managers and HR. These include a highly innovative AI-powered dashboard to monitor employees at risk of burnout.
3. A strong focus on frontline employees
A stronger focus on the needs of frontline employees is a welcome trend we're seeing right across the digital workplace industry including in Russia. Here there have been some excellent Russian award winners in industries such as retail and manufacturing where there is a high proportion of frontline staff. Here, digital employee experience has generally been delivered to personal mobile devices and crafted around specific, high-value use cases.
This year, Russian steel producer NLMK developed a custom mobile app that not only combined access to general intranet content but also included well considered use cases that have real value for frontline employees working in steel plants. These include the ability to order compulsory PPE, a very-well adopted hazard reporting feature and the ability to back up a security pass on to the mobile device, allowing employees to enter work if they have forgotten their pass. All these features are driving efficiency and adoption.
Want more insights from the Awards?
Want to know more? The 2021 Intranet and Digital Workplace showcase report contains extensive details (and screenshots) on each of the 15 winning entries. Find the full details of all three Russian winning entries and twelve excellent examples of intranets and digital workplaces from leading organisations.