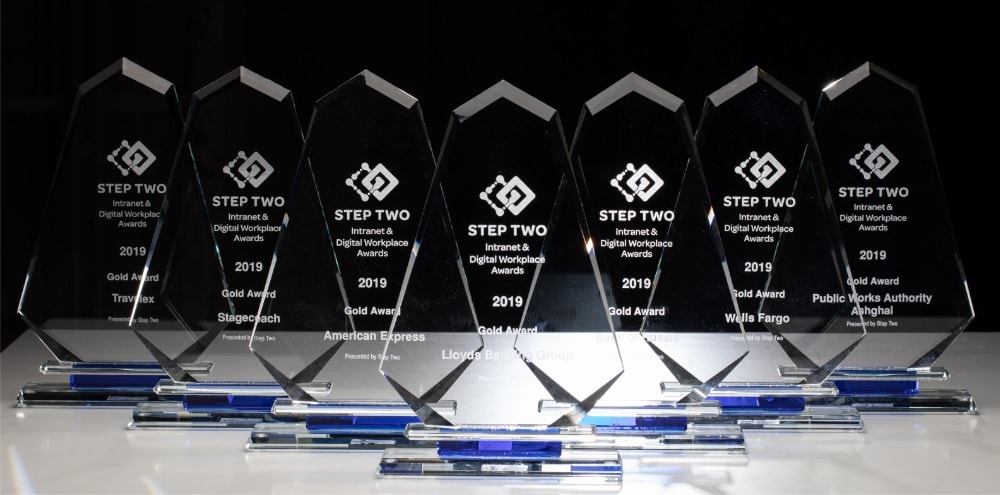 This is the power of winning an Intranet & Digital Workplace Award
Filed under: Intranet and digital workplace awards
One of the reasons we love running the Intranet & Digital Workplace Awards each year is the positive impact it has on the winning teams. Now in their seventeeth year, these are global awards that recognise outstanding contributions to the fields of intranets and digital workplaces. The awards uncover remarkable solutions that deliver business value, sharing them with the wider community.
Benefits for winners include:
internal recognition from senior leaders, peers and employees from right across your organisation
external recognition within the intranet and digital workplace community
career progression, with winning an award a great thing to put on your CV
invitations to speak at intranet and digital workplace conferences (both in-person and virtual) around the world
more investment in your intranet and digital workplace, supporting the business case for future work
satisfaction within your team for being recognised for their contribution
more opportunities to collaborate with other teams within your organisation
But don't take our word for it, here are some testimonials from some of the 2023 winners:
We are absolutely thrilled that Marsh McLennan has been recognized with the prestigious Gold Award from Step Two! This incredible recognition is a testament to our unwavering commitment to putting our colleagues first in all of our digital designs. We knew that creating a new portal would require us to think outside the box, and this award proves that we were on the right track all along. We are so excited to continue evolving and pushing the boundaries of what's possible, and we couldn't be more grateful for this amazing honor! Thomas Popp, Senior Leader, Corporate Information Solutions, Marsh McLennan
---
Perhaps the most exciting thing about winning this award is the doors it opens for the next phases of work on our intranet. In its current form, our intranet supports all our people – it's easy to navigate from any device and provides the information and tools we need to complete our work and support our clients. As we work towards future phases to transform our ways of working and the digital experience for our people, this award gives us priceless credibility. 
It has also given enormous validity to the employee communications function within our organisation. We are a relatively new function, and being the only Australian organisation to be recognised among a field of inspiring international recipients is mind blowing and an achievement we are immensely proud of. 
We also found the process of writing our award submission to be an extremely valuable exercise. Taking the time to look back on everything we achieved as a team was absolutely worthwhile, regardless of the outcome.  Shelia O'Sullivan, Senior Manager Employee Communications, Cerebral Palsy Alliance
---
Working with an intranet can feel like Sisyphus and his rolling up a bolder, just to see it roll down again. An Award like the IDWA helps you stop in your tracks, see a light shine from above, and feel we are doing something great. Only to continue the next day, strengthened. Patrik Bergman, Intranet Product Owner, City of Malmö 
---
Our award with the Silver Medal at the Intranet & Digital Workplace Awards has had several effects. We feel that we have reached a new step in the development of our KM work, we are more motivated and we are receiving more support than ever. And the most important thing is which had a positive effect on the entire LAPOC Team. Ricardo Alfenas, Coordinator of the LAPOC/CNEN KM Working Group, LAPOC
---
The Knowledge Resource Team at Perkins Eastman is honored to have won the 2023 Gold Award. It celebrates true team collaboration and elevates our presence in the firm. Knowledge sharing benefits from the recognition of achievements, as it underscores the platform is working effectively, and our winning entry on "Mentoring," reflects the Perkins Eastman ethos of "Human by Design."  Beth Baxendale, Senior Associate | KRT Manager, Perkins Eastman
Obtain insights from the winners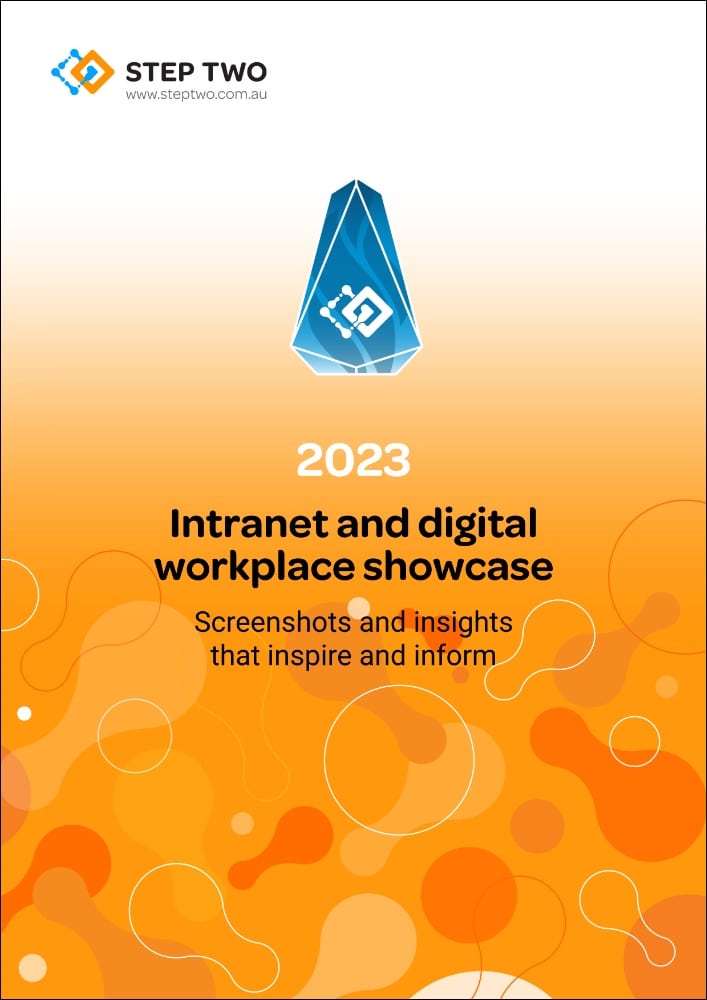 If you want to see why the teams above were worthy of an award, you can browse the winners on the main Awards page, narrowing down to the specific insights you need to succeed.
Then get the full insights into all these winners by obtaining a copy of the 2023 Intranet and Digital Workplace Showcase report. This includes 13 detailed case studies with many screenshots, providing the insights you need, in a format that you can easily dip into as required.
Win a trophy next year!
It could be your name in lights next year, so we encourage you to add yourself to the Awards list. This will be used to notify you when next year's Awards open for entries, and to remind you again before they close: