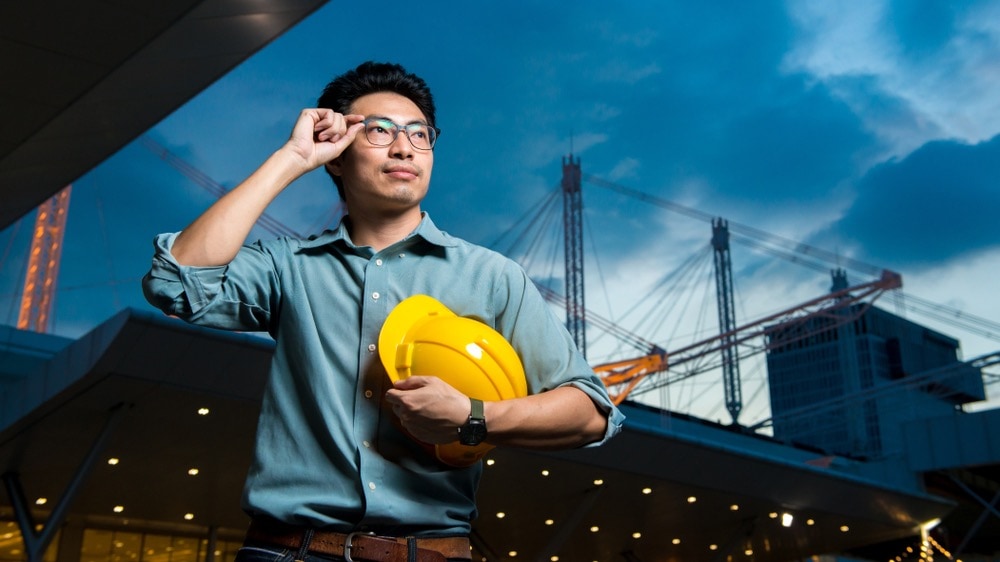 The inspiring rise of citizen developers in the digital workplace
Filed under: Digital employee experience, Digital workplace, Information management, Intranet and digital workplace awards
One of the most exciting trends revealed in the winners of the 2020 Intranet and Digital Workplace Awards is the rise of 'citizen developers' in the digital workplace. These are non IT-professionals who are able to use digital workplace tools to build convincing business apps and solutions that require minimal help from the IT function, effectively democratising automation, data visualisation, the development of mobile apps and more.
'Citizen developers' have been enabled and empowered to create their own apps and solutions through a range of 'low code' or 'no code' platforms that are deliberately designed to allow power users, and even end users, to create and configure workflows, craft reasonably sophisticated automation, and also design dashboards and reports.
The rise of citizen development at scale has multiple implications for the future of the digital workplace, the role of digital workplace teams, the future direction of digital transformation and more.
Undoubtedly the 'low code' platform that has had the most impact is the Power Platform bundled into Microsoft 365. This includes tools such as Power BI for data visualization and dashboards, Power Automate for workflows and automation, and PowerApps for app creation.
Award-winning citizen development at SP Group
SP Group, a Singapore-based utilities company, won a Gold Award for an excellent example of "citizen development" using the Microsoft 365 Power Platform.
Within SP Group, the Gas Leak Survey Unit is responsible for monitoring the 'health' of Singapore's gas pipelines, carrying out 3,500 surveys to identify corroded pipes, damaged gas valves and other issues that need to be repaired as quickly as possible. Traditionally each survey required surveyors to physically travel back to the office to create, scan and route reports via email, an activity which was very time-consuming and inefficient.
The process was radically transformed with the introduction of ATLAS (Apps for Tracking Leak And Survey) a system that automates much of the reporting process, and removes the need to travel back to the office. Now, using iPads, surveyors use the new ATLAS system to file reports out in the field. The process is completely digitised; this has saved over 2,000 hours per year across three groups of stakeholders.
ATLAS was created using PowerApps for seamless and instantaneous reporting on site,with an e-approval feature for supervisors. Workflow leverages Power Automate, to notify a repair team via email whenever a report has been approved and routed.
Phase one of the ATLAS implementation digitised the reporting processes that previously used email and paper-based processes. However, to truly turn ATLAS into a digital 'end-to-end' platform it was necessary to visualise the data captured in ATLAS to derive useful insights.
In the second phase of implementation, two dashboards were developed using Power BI, using data visualisations to monitor completion progress of leak surveys, the status of follow-up repairs and also analyse various trends. These reports have supported better decision-making that have also led to further operational efficiencies.
DEX in action
As well as being a well-designed solution and delivering significant efficiencies, this is a great example of digital employee experience (DEX) in action; ATLAS is saving employees time and making their working day easier. Because the solution was created within the team it is also uniquely centred around their specific work processes and has strong buy-in.
The high impact of ATLAS makes the minimal involvement of the IT department all the more impressive, with the solution conceived, built and configured predominantly within the Gas Leak team.
The inspiration to proceed with the project was fueled by an internal user support group known as Power Rangers, comprising business users such as engineers and managers who were early adopters of Office 365 and the Power Platform. The Power Rangers helped to conduct one-day workshops, showing business users the ease of picking up PowerApps development. The group is connected to a wider initiative to drive digital transformation across SP Group.
Learn more!
This example shows the potential for business users to grasp the opportunities available in using Microsoft 365 and other low code platforms and drive automation at scale, leading to a genuinely exciting culture of digital innovation.
Going forward, digital workplace teams are well-placed to help nurture that culture and drive digital literacy initiatives that provide users with the knowledge and confidence to build their own solutions that in turn can drive bottom-up digital transformation.
You can find full details of the SP Group case study with multiple screenshots in the 2020 Intranet and Digital Workplace showcase report, together with details of 12 other case studies.  Get information and inspiration from what the winners have done, how they've gone about it, and their lessons learned.