Send in "hit teams" to ensure SharePoint delivers value
Filed under: Collaboration and social, Conferences & presentations, Intranets, SharePoint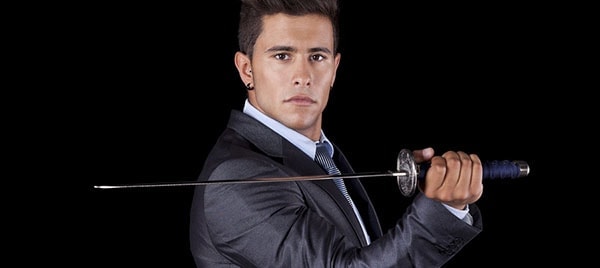 Step Two was at the SHARE conference in Melbourne this week, keeping in touch with what's happening in the world of SharePoint.
One of the key themes at the conference was how to deliver business value from SharePoint. What emerged was a strong focus on local adoption and use, targeting individual business needs with out-of-the-box SharePoint features (you can read more about being successful with SharePoint in our latest report, Best practices for SharePoint intranets).
We described this as sending in "hit teams" to help local business units to replace their clunky Excel spreadsheets with SharePoint lists and workflow.
The speakers at the conference used a range of terms for this:
Dux Raymond Sy emphasised the importance of a SharePoint business analyst role, along side the typical dev and admin roles.
Ruven Gotz surfaces the idea of SharePoint coaches, who provide ongoing support to teams.
Susan Hanley talked about a client of hers who had success with SharePoint ninjas.
Local is where it counts
Almost all the speakers touched on the challenges of getting adoption for SharePoint, when the business doesn't even know what it's for. Horror stories abounded of "drag and drop" migrations of files and folders into SharePoint.
This is where local support can make all the difference. The coach/BA role can greatly help individual business units:
setting up a team site for the first time
establishing appropriate security permissions
structuring the site, and turning on the right features
reviewing existing documents and processes, and building SharePoint replacements
connecting Office and Outlook to SharePoint in effective ways
educating team members in new working practices
troubleshooting teething problems
… and the list goes on
It's of particular note when the opening keynote (Dux Raymond Sy) jumps out of his polished PowerPoint slides to show how a spreadsheet can automatically connect with a SharePoint list, and how this simple connection can transform a clunky business process.
The underlying message through many of the talks was that the true value of SharePoint revolves around solving pain points for individual teams, rather than grand enterprise objectives.
What's troubling is that few organisations have this coach/BA role. IT project teams deploy SharePoint, stocked with developers and IT architects. Ongoing "business as usual" consists of SharePoint admins. Nowhere are there people empowered to work with individual business teams, either during initial deployment or beyond.
This "high touch" model is a million miles away from the outsourced IT departments in many organisations.
Not just a SharePoint need
SharePoint is not alone in introducing new ways of working into organisations. Social and collaboration tools are also promising benefits by transforming working practices.
By definition: if the a tool is intended to drive new ways of working, then staff will need help to move from their old ways of working.
So whether it's implementing Yammer, Chatter, SocialText or wikis, the BA/coach role is critical. This goes beyond one-size-fits-all training and documentation, and gets down into the practicalities of how teams work.
There are of course, many adoption strategies (Michael Sampson has written a whole book of them).
It's interesting, however, to see that the SharePoint community (and hopefully the wider social/collaboration space) is waking up to the value of rolling up sleeves and helping teams succeed with these new technologies.
What have you seen work? Does someone in your organisation play this SharePoint coach/BA role?
Related posts: