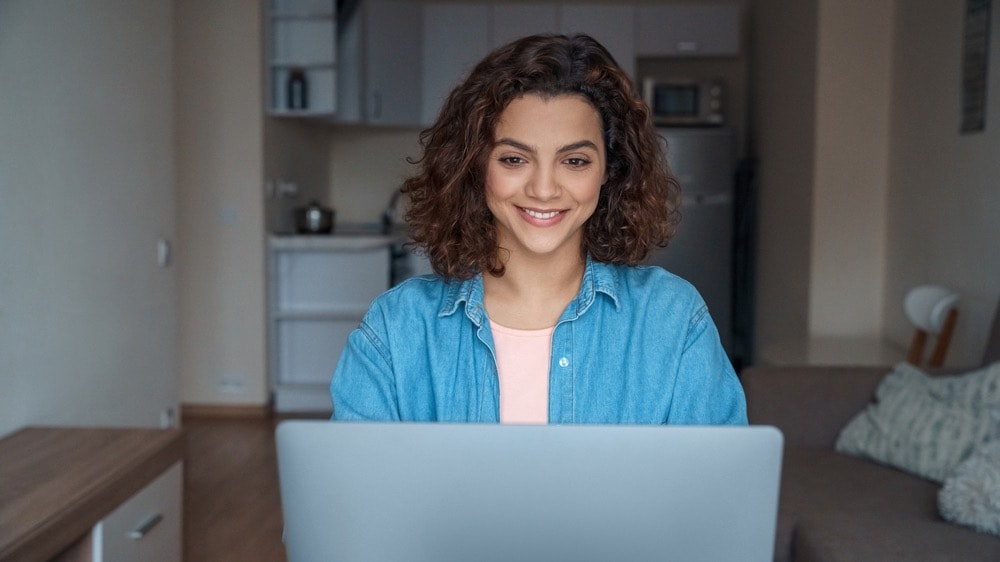 The results are out: the 2021 Digital Employee Experience (DEX) survey
Filed under:
For the third year running, Step Two has conducted a global survey on digital employee experience (DEX), to build a clear picture of where the opportunities are, what challenges firms are facing, and how mature the space is becoming.
This year we received 117 responses representing in excess of 300,000 employees, from over a dozen countries.
The backdrop to this survey is of course the pandemic, which has reshape the face of work, and the role of digital tools in supporting day-to-day activities of suddenly remote workers.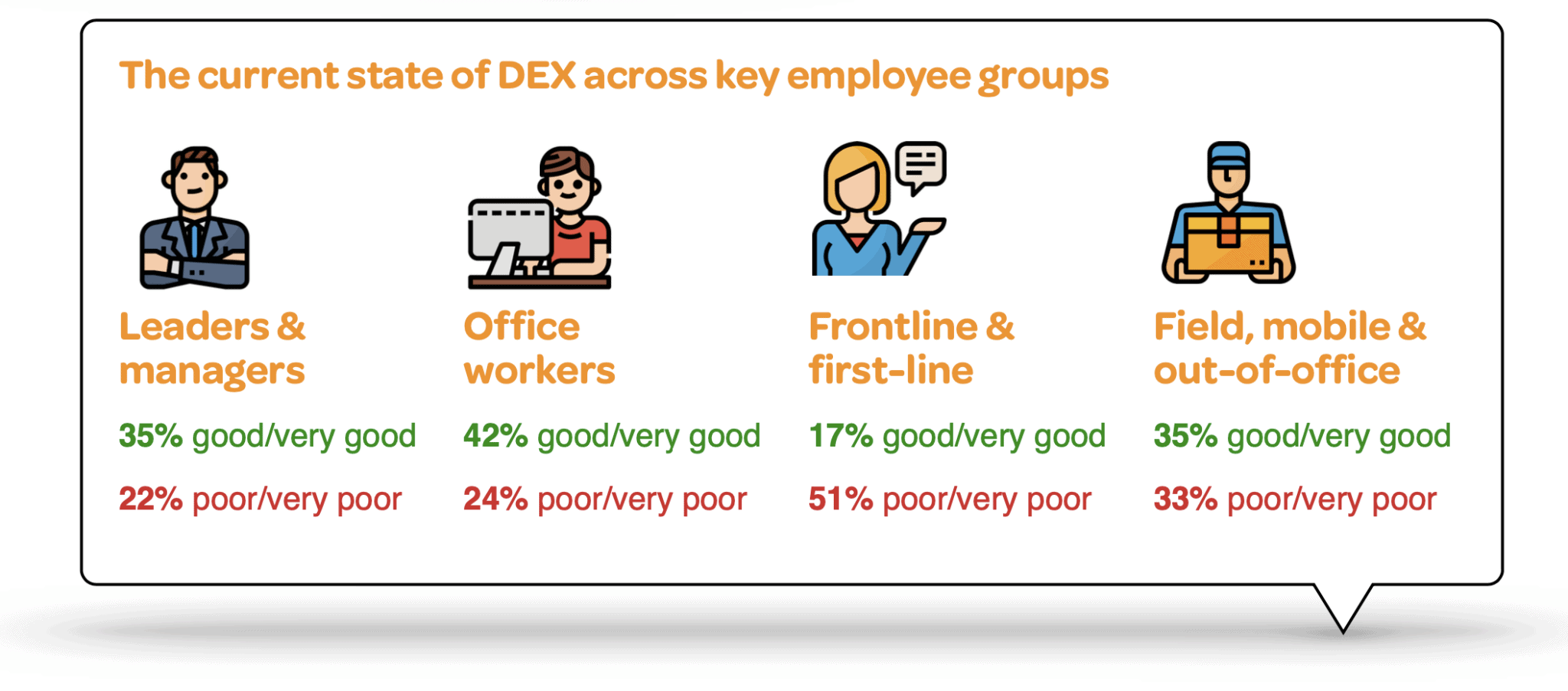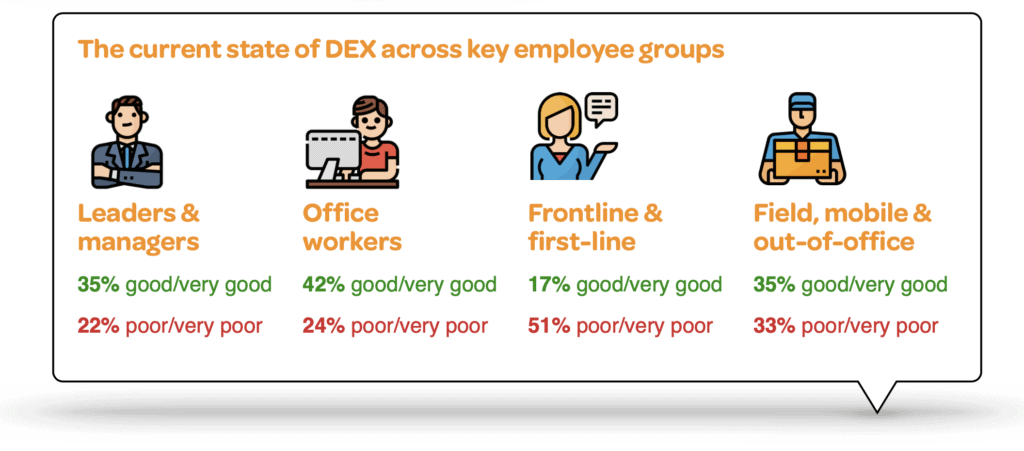 Some of the key findings this year:
45% now rate DEX as very or extremely important
21% report that DEX has greatly improved as a result of the pandemic
49% say that experience design is only applied to technology solutions a little or not at all
65% report mixed or highly variable levels of digital literacy within the workforce
51% of frontline and first-line workers have a poor or very poor DEX
These are just a few of the insights from this year's expanded survey, download the free 2021 DEX survey whitepaper for the full picture.