Looking at intranet plans through three lenses
Filed under: Intranets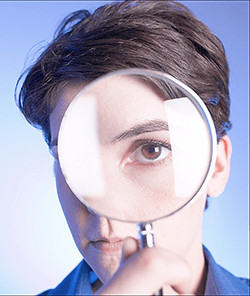 About a month ago, we started an intranet mentoring engagement with a major bank. They'd been working for some time on building a business case for a major intranet redesign, and had done some good thinking around this.
The demands of the complex IT-centric project approvals process, however, had meant that most of their effort had been targeted at meeting the needs (and expectations) of key stakeholders. This had left little time to consider the impact on the rest of the organisation.
In one of the earlier sessions, we helped them get some perspective, by exploring their business case through three lenses:
stakeholders
staff
content owners
Lens #1: Stakeholders
This is the classic audience for a business case — the decision-makers who sign off a project and provide funds. What is needed depends on who those stakeholders are.
In this case, the decision-making process is IT heavy, so the business case focused on IT cost savings and efficiency gains. In other organisations, business cases may target key business benefits and outcomes.
While the stakeholder audience is often the most important one for the business case, it can be the hardest one to articulate. Some further reading:
Lens #2: Staff
What will the new intranet do for staff? Only tangible and visible deliverables count — improving behind-the-scenes intranet technology or process means nothing to end users.
It's easy to lose sight of end users when developing business cases, particularly where there is a heavy-weight project approval process that must be waded through.
This is why we encourage all teams to write a one-page intranet concept early in the planning process. This allows the team to judge whether what's being delivered is meaningful for staff, and helps them to shape the project to make it easy to communicate and promote.
Lens #3: Content owners
This is perhaps the most interesting lens to use when evaluating a business case and intranet plan. In many cases, intranet authors and content owners are easily taken for granted, even though they own (and manage) the majority of intranet content.
Large-scale intranet redesigns are likely to be highly disruptive for content owners, and may substantially change how their content is displayed and delivered. Will they see the value in the new designs, or try to hold onto their current areas as-is?
If the underlying technology platform is being changed, content owners will also need to migrate all of their content, which is a huge task. Will the new tools provide enough benefits to justify this effort? Will they have enough time and support?
Engage the content owners as early as possible in the process, and establish a robust authoring community. The litmus test for a good project scope is when the content owners are active advocates for the change, promoting the work up through their chains of command.
Pitch to all three audiences
An intranet business case and project plan must make sense when viewed through all three lenses. This will shape what is planned, how it will be executed, and how long it will take.
In this case, we've encouraged the bank to write three different intranet concepts, one for each of the three audiences. This helps to clarify the project scope, and determines clear messages from the outset.
How does your intranet plan look through the three lenses?