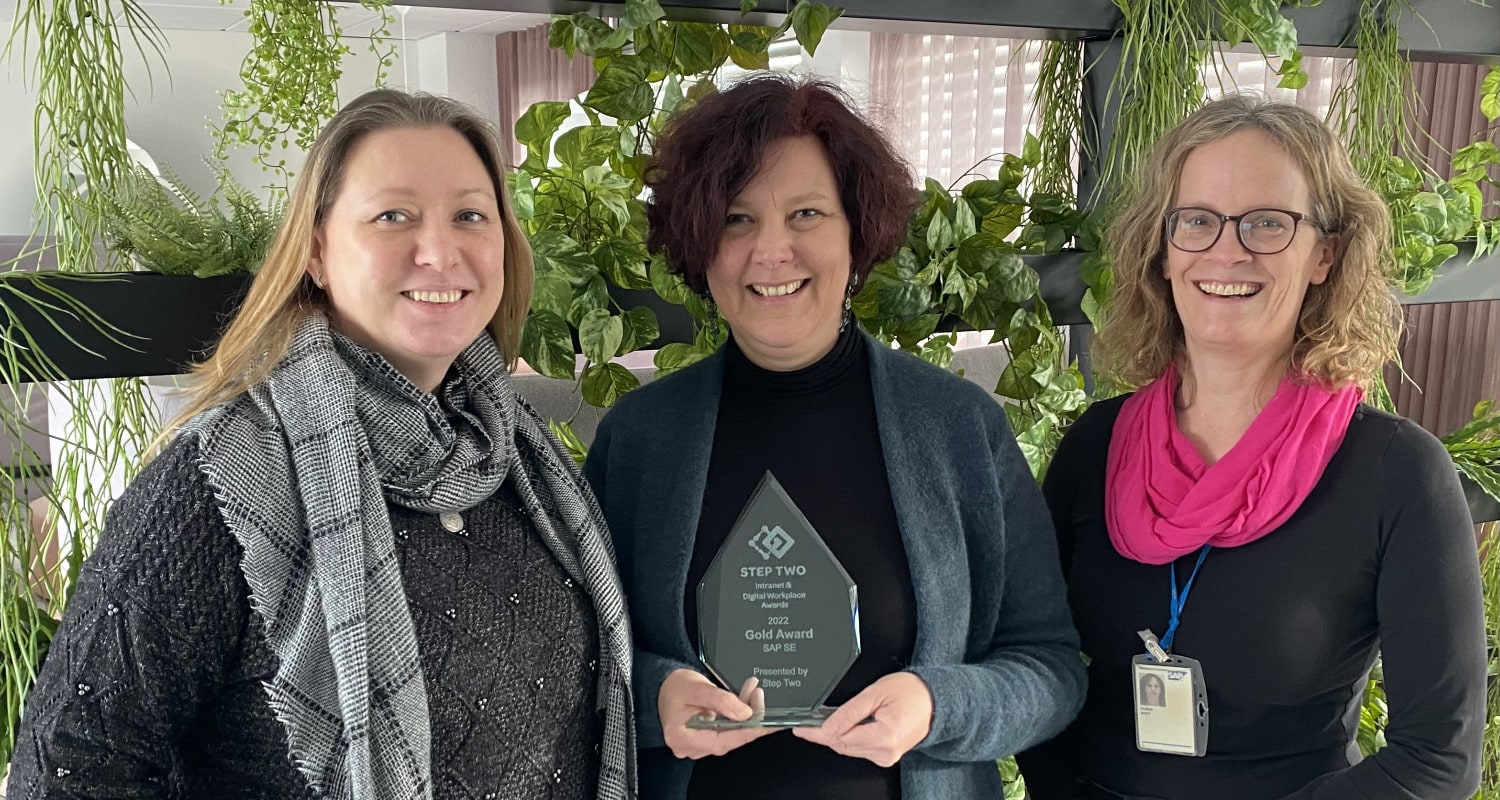 Introducing the new "early entry program" for our Awards!
Filed under: Announcements, Intranet and digital workplace awards
Step Two has been running the global Intranet and Digital Workplace Awards for 17 years, and we've seen a remarkable diversity of ideas, approaches and solutions. We like to think the Awards have made a mark on how many teams have been scoping strategies, shaping designs and delivering successful projects.
It feels like a whole new revolution is about to sweep through digital workplaces, and to reflect the new age, we've refreshed our Awards pages. The new pages are simpler, easier to follow but still holding to the process that has given our Awards weight and merit.
The big news, however, is the launch of our brand-new "early entry program" for the Awards.
We know it's a big commitment of your time to enter the Awards. We're keen to make the process as easy as possible, giving you the confidence that you're in with a good chance!
So from today, you can reach out for a chat that will give you invaluable guidance on how to put in the strongest entry as well as how to make the most of your time in what are no doubt busy working weeks.
(The 2024 Awards formally open for submissions on 21 February 2024, and this is your chance to get ahead of the curve!)