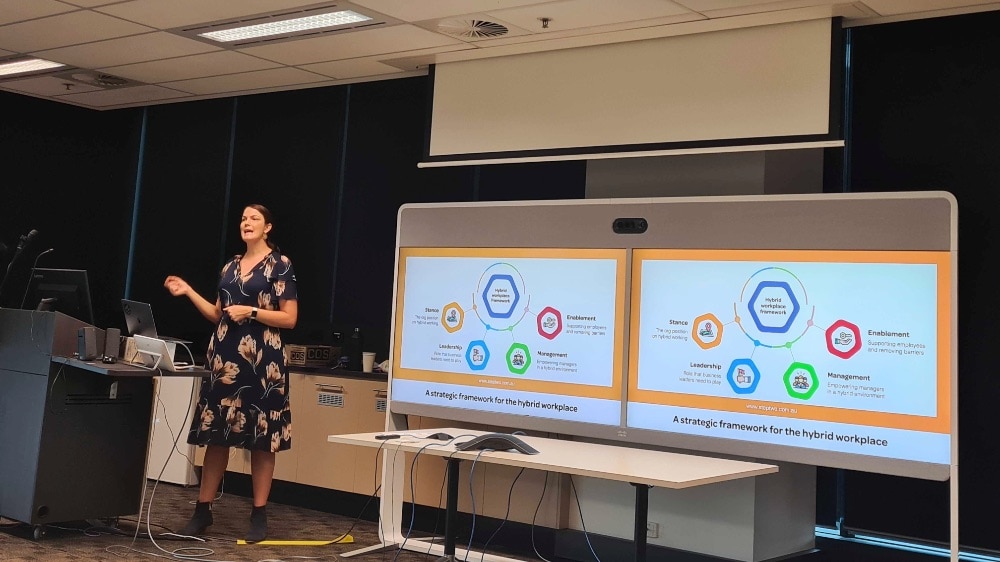 Influencing good outcomes for the hybrid workplace
Filed under: Digital employee experience, Step Two Forum
As countries steadily get the pandemic under control, there is a shift back to working in offices rather than at home. What is emerging is a hybrid workplace, with an often-fluid mix of working places and practices. This will usher in the next round of evolution of how organisations operate, but there are many practical decisions that will need to be made along the way if positive outcomes are to be achieved for all involved.
While there are a range of key stakeholders for hybrid working, the immediate question for those reading this post will be:
What can digital workplaces teams do to influence and shape the emergence of the hybrid workplace?
That what was explored last week in the Brisbane chapter of the Step Two Forum. Bringing together participants from a wide range of businesses, the Hybrid workplace framework developed by Step Two was used as the basis for discussions and workshop activities.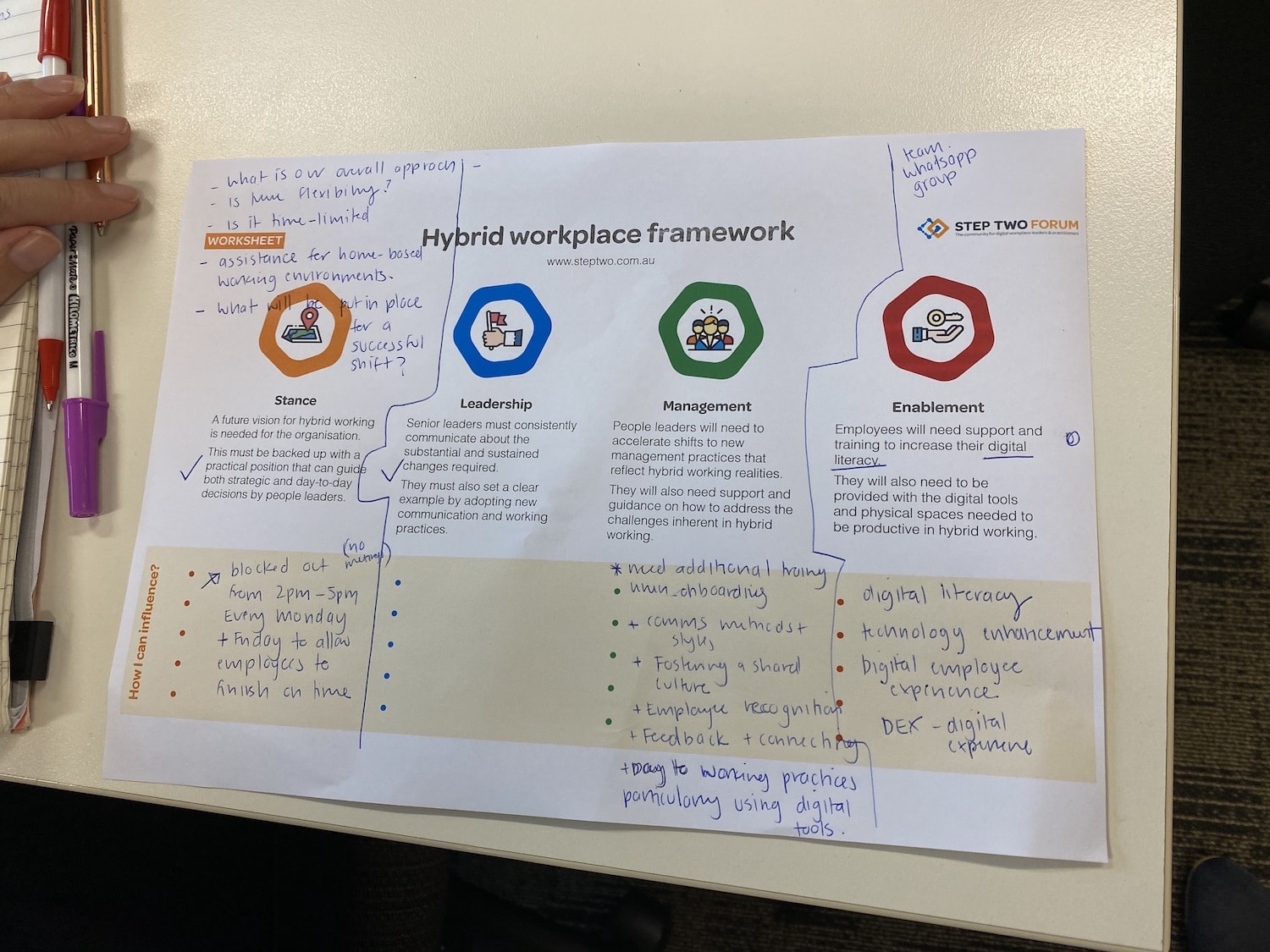 Some of the key insights to come from the session:
While the overall stance of the organisation may be 'above the pay-grade' for digital workplace teams, much can be done to support managers during the transition.
Uplifting digital literacy must be a key element of the transition to a hybrid workplace.
While last year's DEX survey results suggested that technology was no longer a significant barrier, participants still reported many (often small) hurdles to overcome.
There will need to be a strategic focus on DEX to ensure the many decisions required lead to a productive outcome for employees and employers.
Digital workplace teams can play a lead role in enablement in terms of the hybrid workplace, putting solutions in place and clearing away barriers.
This topic will be explored further in other Forum chapters, as well as online for global members of the Forum.
Want to join the conversation? If you're in Australia, request a guest pass for your local chapter. For teams around the world, sign up for global membership right away!