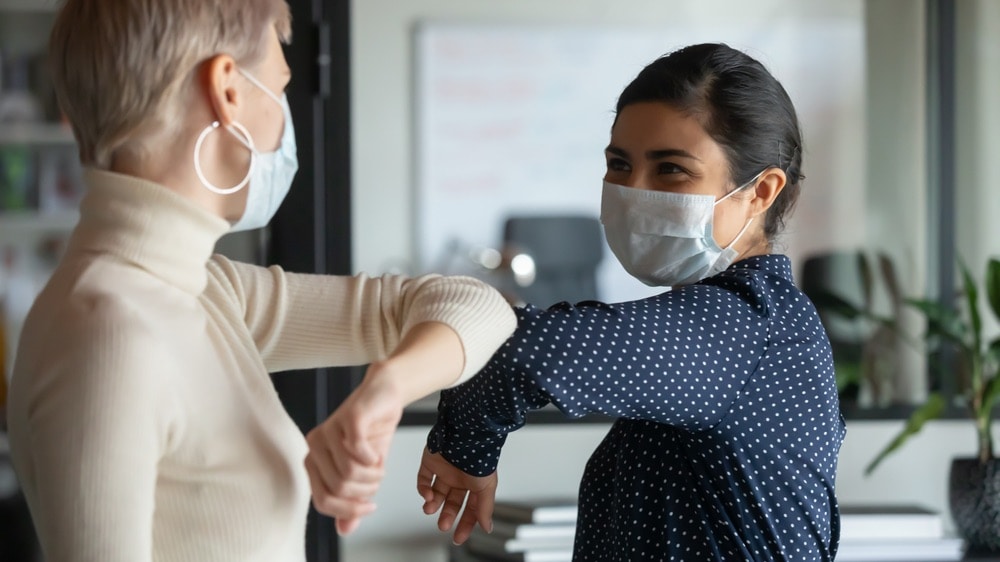 Does your intranet or digital workplace team deserve recognition for their efforts during the pandemic?
Filed under: Intranet and digital workplace awards
During 2020, intranet and digital workplace teams worked incredibly hard to support employees and ensure business continuity during the COVID-19 pandemic. They scaled up the digital workplace at great speed, supported unprecedented levels of remote working, delivered completely new lines of communication and promoted employee wellbeing. Efforts were imaginative, agile, brilliantly executed and inspiring.
The 2021 Intranet and Digital Workplace Awards celebrates the fantastic efforts of intranet and digital workplace professionals with a new category: 'Mastering disruptive change'.
The Intranet and Digital Workplace Awards are global awards that recognise outstanding contributions to the fields of intranets and digital workplaces. Now entering their fifteenth year, the Awards uncover remarkable solutions that deliver business value, and then share them with the wider community.
Mastering disruptive change
Does your team deserve wider recognition for the work carried out to support employees during the pandemic? We're encouraging entries into the Awards that spotlight exceptional efforts, innovative approaches and digital workplace heroics that have had a massive impact within their own organisations and provide inspiration to other teams.
Note that we're also celebrating mastering disruptive change across any situation, including extreme weather events and other crisis situations.
The 'mastering disruptive change' category can apply to any aspect of your digital employee experience. For example:
revolutionising digital internal communications to support the needs of your leaders and employees
rapidly achieving new levels of adoption of digital workplace tools, such as Microsoft 365 or Workplace by Facebook (to name just a few)
delivering innovations in how your intranet supports employees
leaping ahead in how you digitally support frontline and operational staff
helping leaders to engage with the whole workforce in new ways
using automation and AI in ways that have helped everyone get through the change
supporting the transition to remote work in ways that will prove a game-changer in the longer term
implementing new digital approaches to support health and wellbeing
Enter the 2021 Intranet and Digital Workplace Awards!
The 2021 Intranet and Digital Workplace Awards are now accepting entries until Friday 26 March. Entry is completely free (with no hidden costs!) and winners receive global recognition and a lovely glass trophy. The Awards are rigorously judged by an international panel of experienced digital workplace and DEX professionals.
There are six categories:
Intranet essentials
Social, collaboration and communication
Business solutions, frontline and mobile
Microsoft 365 solutions and adoption
Digital employee experience (DEX) & digital workplace
Mastering disruptive change (new for 2021!)
Find out more about how to enter!