Do intranets only need search?
Filed under: Intranets, Search tools, Usability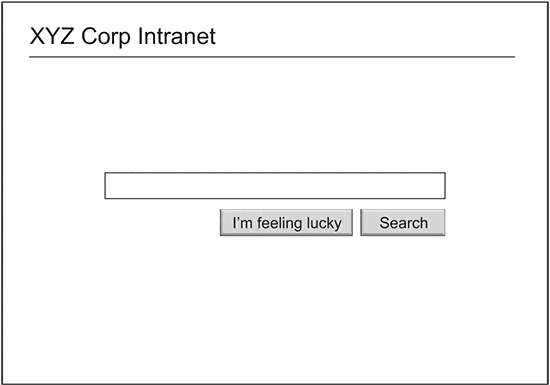 Every once in a while, intranet teams have to justify the amount of time they spend structuring their sites and improving navigation.
Stakeholders, often very senior ones, ask: 'Why don't we just provide search, like Google'. This would save the time spent developing a user-centred site structure, and after all, 'it works for Google, and it's the most popular site on the web'.
It's an interesting idea, and on the surface, an attractive one. Search is something that can be bought as a product, and deployed. It's even possible to get a Google-branded product for enterprise deployment.
Coming up with a good information architecture (IA) for intranets is hard. With a huge volume of content, and widely varying staff needs, intranet teams can sometimes despair of ever producing a site structure that keeps everyone happy.
How easy it would be to abandon all this work, and to deploy a great search engine instead. Problem solved. Or is it?
[CM Briefing 2010-06, read the full article]