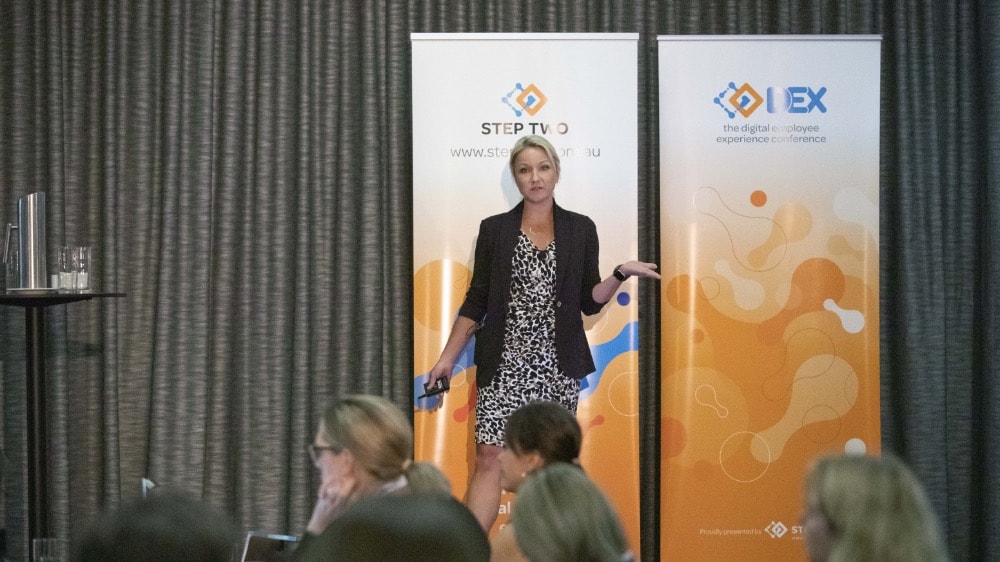 DEX2019: loved by speakers, as well as attendees
Filed under: Conferences & presentations
While we've been running a conference for many years now, we were blown away by the energy level at DEX2019 this year. Right from the kick-off there was a sense engagement and purpose, and a recognition that digital employee experience is the way ahead.
One of the best measures of success has been the enthusiasm of speakers after the conference, many of whom went onto social media to share their thoughts.
These were just a few of the posts we saw online: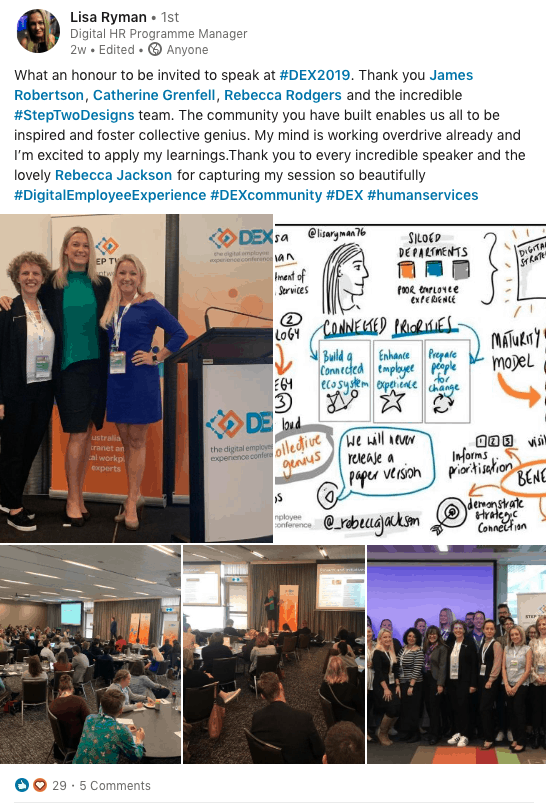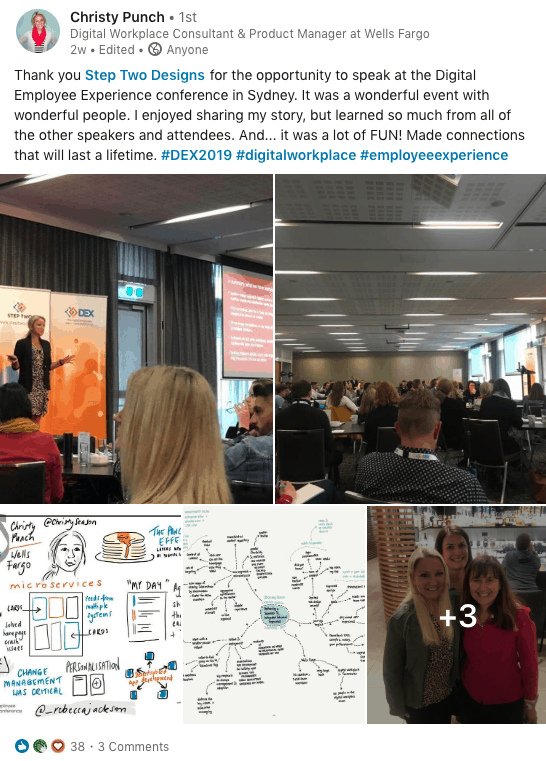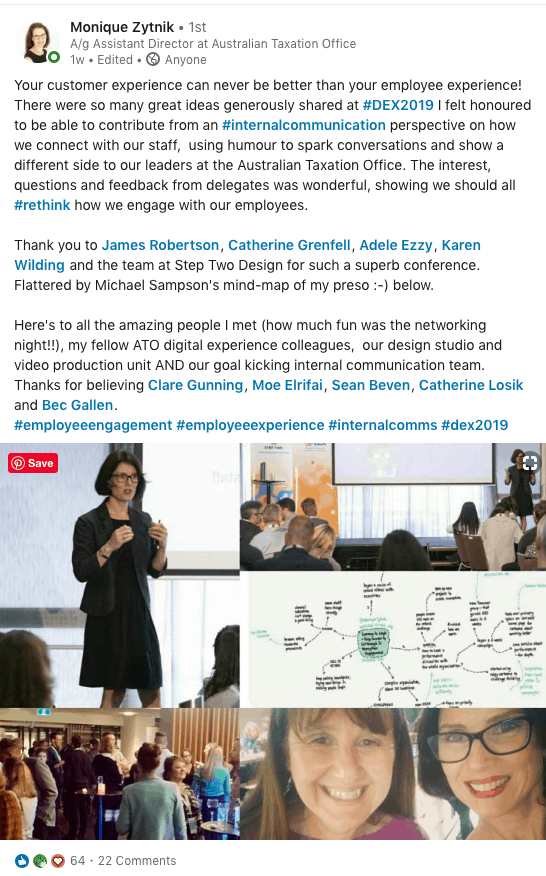 From the outset, we've strived to deliver a great conference experience, for speakers as much as for attendees. This involves bringing them into the community, and helping them shape a great presentation with the help of a Step Two "buddy".
We're so honoured to have had such an amazing line-up in 2019, and we're already thinking about DEX 2020.
The call for speakers will go out in early 2020, and to make sure you hear about it, add yourself onto the conference mailing list: