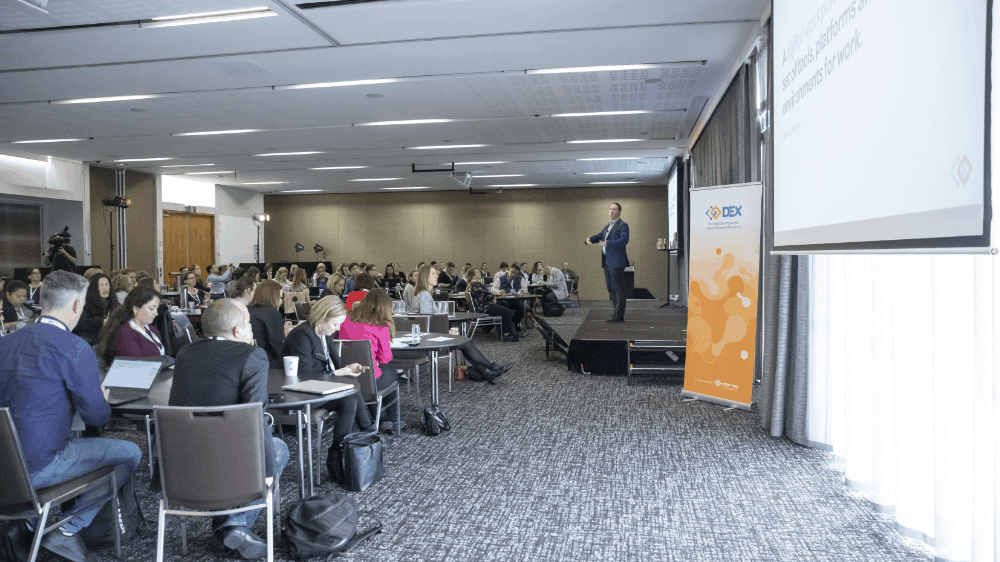 DEX: the story so far (presentation from DEX 2019)
Filed under: Conferences & presentations, Digital employee experience
I was pleased to again have the opportunity to give the closing keynote at DEX 2019, the latest in a long history of conferences run by Step Two in Australia. This was the second year that the event was branded around digital employee experience (DEX), and my presentation explored the story so far, where we're at right now, and where to head next.
A few of the points:
Intranets are very much still relevant within modern businesses, providing a home for core resources, and an enterprise front door to the wider set of tools and capabilities offered in the digital workplace.
Over all of this is the emerging concept of digital employee experience, which encompasses all of the digital interactions within the work environment.
Last year's conference — DEX 2018 — was the world's first conference on DEX, and there were many inspirational presentations.
At the start of things, we highlighted the five (super) powers of DEX: people, vision, cohesion, impact and passion.
DEX quickly took root as a new concept, and it was picked up by individuals and organisations around the globe.
Last year's DEX survey showed, however, that it was still early days, with only 11% of organisations having a formalised definition for DEX. More encouragingly, 39% of respondents said that DEX was either very or extremely important.
At this year's conference, presenters helped to bring DEX into the real world, sharing what they've already done, and what they're planning now.
It's now well understood where DEX fits in the wider employee experience.
The importance of DEX as a foundation for delivering great CX was also strongly highlighted this year.
Going forward, Step Two will continue to play a leadership role, sharing articles on DEX that put flesh on the bones of this new concept.
We will also be running a new DEX survey, to see how the space is evolving year-to-year.
We also see the power of day-in-the-life stories and narrative to shape DEX within each organisation.
With DEX being so new, this is a chance for all of us to make our mark!