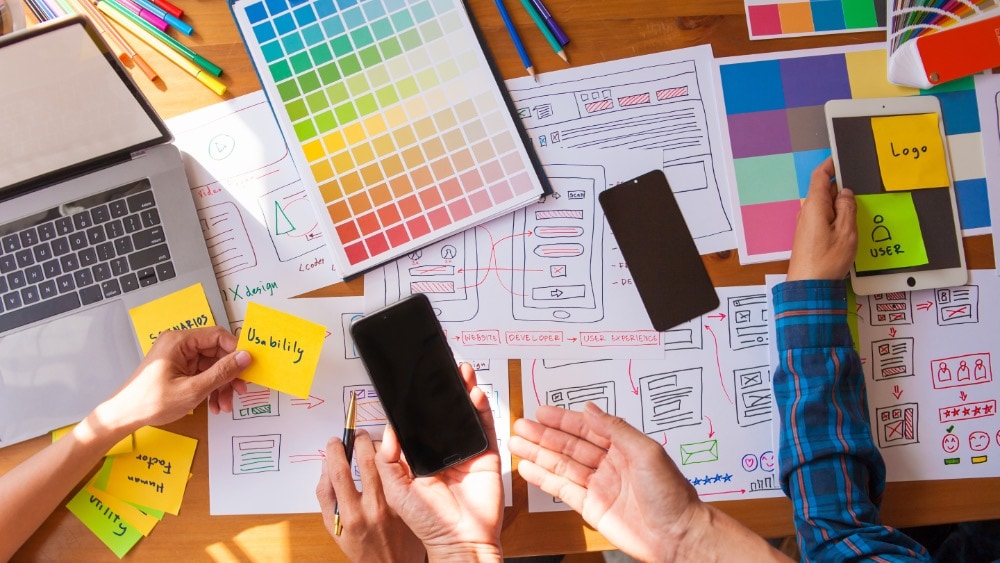 Designing a modern intranet homepage in SharePoint Online
Filed under: Conferences & presentations, Microsoft 365, SharePoint
May 2020 featured an extraordinary "event" go live: M365 May, a month-long series of online presentations about Microsoft 365, all organised by volunteers. A massive hat-tip to everyone involved in making it happen, as well to the sponsors who so generously contributed.
Step Two was pleased to have two of our team present, including our one-and-only Rebecca Rodgers covering Designing a modern intranet homepage in SP Online.
The session covered a range of practical tips and methodologies, including:
Modern intranets must play an important role in organisations, delivering key services, and providing an enterprise front door.
An enterprise front door provides a jumping off point to tools and information and gives visibility to what's happening across the digital workplace.
For example, the sophisticated homepage delivered by Wells Fargo gets 1.5 million views per day, and is mobile-friendly, accessible and personalised.
A modern homepage should: provide a front door, be usable, targeted, governed, engaging and match the organisation.
BHP's SharePoint-based global intranet provides a rich experience with a range of functionality, replacing an old SAP Portal solution.
There are 7 roles of the intranet homepage to consider: navigation news collaboration & social culture & engagement tools information promotion
For navigation Ramboll's SharePoint intranet provides a carefully designed mega menu. BHP also provides links targeted to specific user groups.
The Cox Communications intranet puts communications front-and-centre, with a highly engaging design.
Arla's global intranet differentiates between global and local (targeted) news.
Brisbane Catholic Education's intranet provides quick access to the collaboration teams, workplaces and classes they are a member of.
The mission of the organisation is at the heart of UNICEF PFP's global intranet.
Duke Energy's intranet devotes a huge amount of space to celebrating staff and organisational culture.
Homepages from Brisbane Catholic Education, Arla Foods and Faegre Baker Daniels all provide tailored lists of key systems.
When thinking about homepage design in SharePoint Online, get the right balance of homepage elements, structured according to the seven purposes.
Put user and employee experience first, conducting meaningful user research.
Zone the homepage to group items into relevant sections.
Use visual clues to guide the user, such as colour and contrast.
Deliver a targeted experience where possible, based on org structure, geography and job role.
Establish effective homepage governance to ensure sustainability.
Design with the future in mind, and take advantage of technology opportunities.
Obtain a copy of the annual Intranet and Digital Workplace Awards report to dive deeply into the examples shared during the presentation.