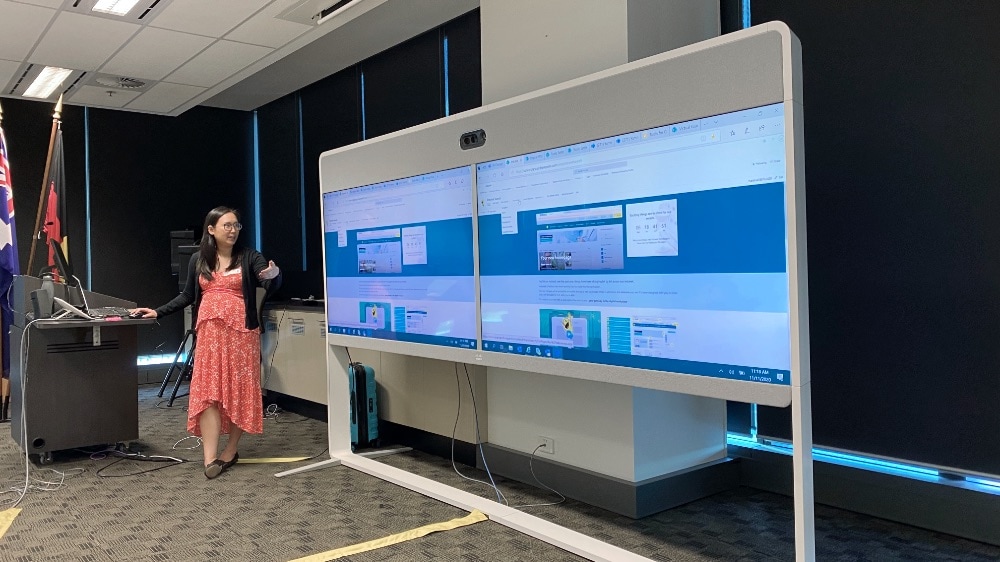 Celebrating the return to face-to-face Step Two Forum sessions
Filed under: Step Two Forum
For 15 years, the Step Two Forum has provided intranet and digital workplace practitioners an opportunity to come together, to share ideas and to learn leading-edge ideas. But with face-to-face gatherings held in Brisbane, Canberra, Melbourne and Sydney, all of this was slammed by Covid-19 in 2020.
While we took the opportunity to launch the online-only Global membership of the Forum, something we're incredibly excited about, we were sad that we couldn't continue the in-real-life sessions that we love so much.
So it was a huge relief this month to return to face-to-face sessions in Canberra and Brisbane. A sign of things to come!
We expect to return to normal programming in February & March 2021, with all chapters holding in-person gatherings. Now plus the online live tours that offer both Global and Full members a view behind the scenes of the work of great digital workplace teams.
This is a taste of the sessions held in Canberra and Brisbane, and we look forward to welcoming members–both old and new–to the 2021 sessions. In the meantime, read all about how the Step Two Forum works.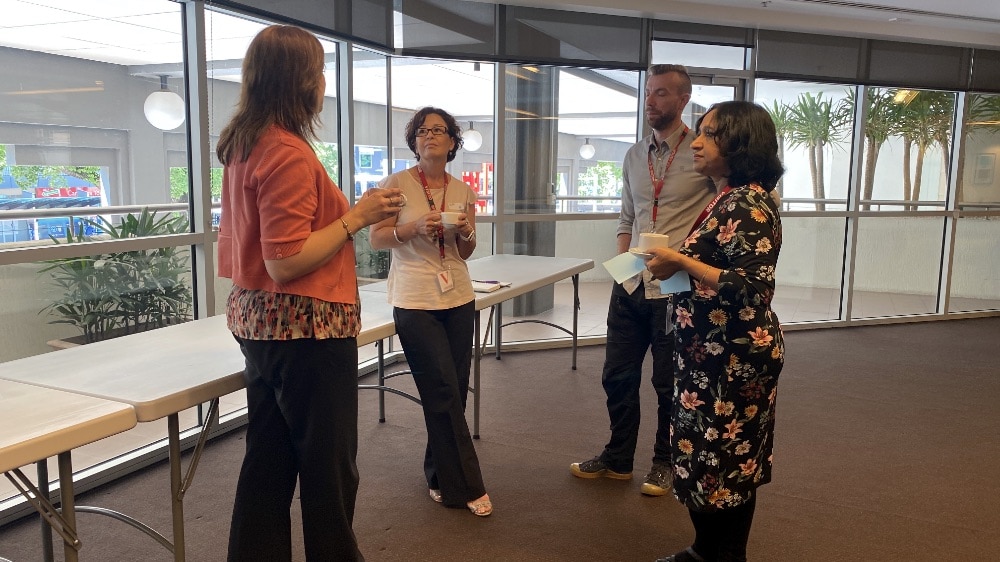 Highlights from Canberra
The session featured live demos of the Agriculture, Water and the Environment content dashboard (a 2020 Award winner) and Services Australia's new HR content hub.
There was an interactive session on digital disruption, sharing stories of what has changed over the last seven months, including cutting through red tape and no longer needing physical signed approvals. The discussion also explored the widespread rapid rollouts of MS Teams and how the adoption has worked in practice, plus developing solutions to support workplace changes like apps to manage equipment taken home during lockdown.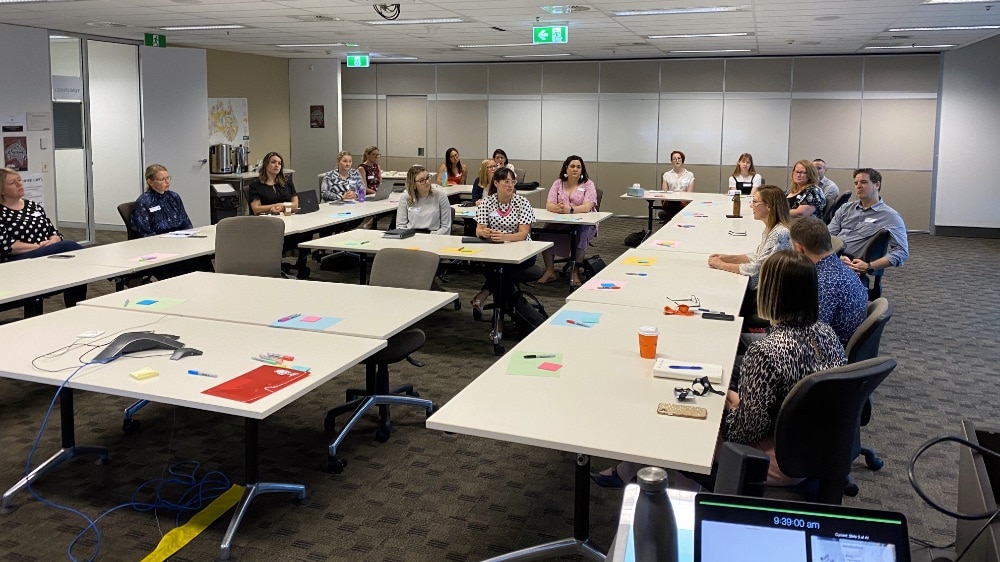 Highlights from Brisbane
The chapter received a live demo of Suncorp's new SharePoint modern intranet including how they borrowed a 3D camera to create a virtual tour of the intranet.
The interactive session on digital disruption shared stories of what has been happening in Queensland (and beyond!). This included fast tracking of approvals for key projects that have been waiting in the wings for years, creating a SharePoint online home page in 24 hours as all staff could not use VPN as well as comms and IT teams working together for the first time to simplify processes and deliver online approvals.
See you in 2021!
We're expecting to have the Brisbane, Canberra, Melbourne and Sydney chapters fully running in 2021 for Full members, and we can't wait!
Of course, if you are based outside of Australia–or in a part of Australia that's doesn't have face-to-face chapters–then Global membership is for you.
Either way, we're expecting to see big changes in our industry as the new normal emerges, and our Forum members will be at the heart of these changes.