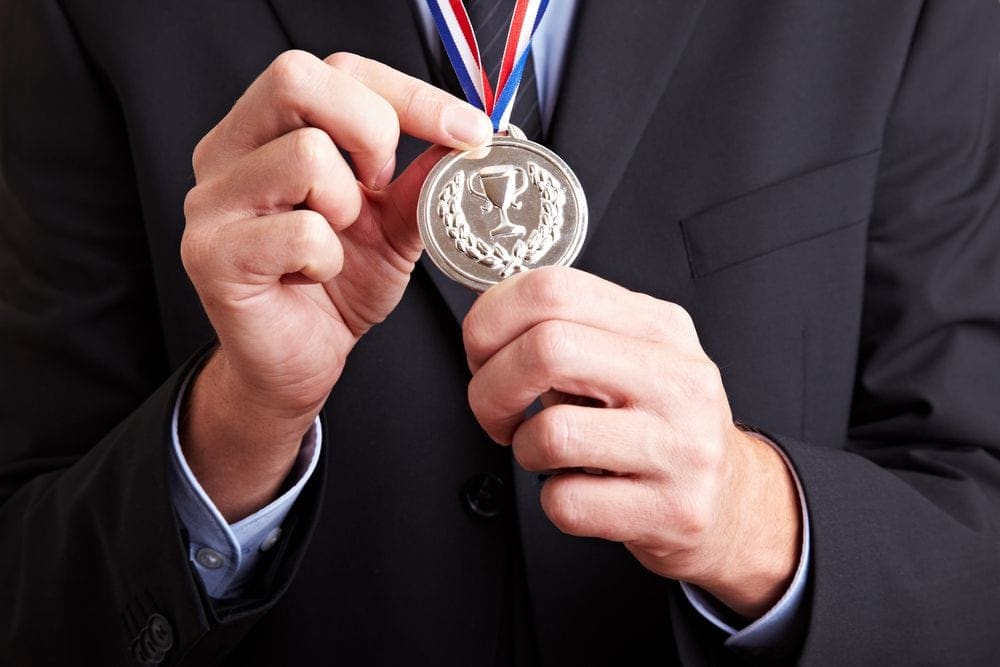 10 things we learned from last year's Intranet Innovation Awards
Filed under: Intranet and digital workplace awards, Intranets, Latest Features
Reviewing all the entries for the Intranet Innovation Awards (closing date for this year's awards is June 5th!) gives us fascinating insights into where intranets are and where they are heading.
This learning helps inform our writing and also the work we do with our clients. It also gives many inspiring examples which we do our best to share with the global intranet community. We believe this helps spark great ideas, delivers actionable insights and helps to collectively raise the bar for intranet teams.
Sharing examples
Over the past few months we've shared details of the winners and also other great entries from the 2014 Awards through reports, articles, presentations, webinars, award ceremonies and blog posts!
The very best oversight you can get is through the Intranet Innovations 2014 report which features 17 in-depth case studies and many screenshots. This is the must-have report for intranet teams to guide their planning, and it represents incredible value.
You can also read about the key themes from the 2014 Intranet Innovation Awards. In addition, here are are ten of our other takeaways from the Awards.
1. Innovation can be found in all types of organization
We were very surprised and absolutely delighted that last year's overall Platinum Award Winner went to Lakewood High School's Center for Advanced Technology. This Florida-based high school's SharePoint environment for teachers, students and parents is fantastic in it's own right. However what's even more amazing is that it is designed by the students themselves!
For more details about this inspiring case study you can view our free webinar called "Screenshots and insights from the leading edge of intranets" which features a live tour from Lakewood High Schools and insights from Lou Zulli.
2. Design thinking can transform intranets
"Design thinking" is a more iterative, creative and often inclusive way of looking at designing solutions. Applying the broader discipline of design thinking, we can take a fresh look at what intranets deliver, based on a deep understanding of staff need and the business. Inspired by some of our winners, James Robertson delivered a keynote on this topic at IntraTeam 2015 Denmark.
3. HR intranets go to the next level
We saw some excellent examples of HR intranets and dashboards which deliver value by integrating with or surfacing data from a number of different systems. Our article HR intranets go to the next level appeared on CMS Wire.
4. Intranet design continues to shine
A megatrend from the past three years or so has been the growing quality of good intranet design. Some great examples of design prove that intranets are no longer the poor cousin of the corporate website.
5. Leading intranet add value to dashboards
One of the real improvements in intranet design is in the area of dashboards. Beautiful and highly functional dashboards succeed in presenting disparate information in ways which really adds value to the data.
6. External social media on the intranet
The blurring of internal and external digital channels has been a recurrent theme in intranet circles. We observed that many companies are now successfully featuring external social media on the intranet, particularly on the homepage.
7. Change management is key
The way you launch and promote an intranet is key. Change management is important for driving adoption. It's a topic we covered in our article How to plan and launch a new intranet which appeared on the "All things Internal Communications" blog from Rachel Miller.
8. Gamification as an adoption and engagement tactic
Gamification has overcome initial scepticism from intranet teams to become a tactic which can help to driven adoption and engagement. A blog post covered some great examples of gamification in action.
9. Intranets unlock the value of CRM and financial systems
Central systems like CRM applications are often underused with poor user experience. Intranets can potentially unlock the value of CRM systems particularly through integration and the use of social tools.
10. Leading intranets guide employees around their physical workplace
The convergence of the physical workplace and the digital workplace is being increasingly seen for example where activity-based working has been introduced. We covered some examples of how intranets can help employees manoeuvre around their office or campus.
We hope you found our posts and articles on the Intranet Innovation Awards useful. Watch this space for examples from the 2015 Intranet Innovation Awards!
Just two weeks to go for Intranet Innovation Awards submissions!
There are now just two weeks to get your entries in for the Intranet Innovation Awards. We close for entries on 5 June 2015 (any timezone.)
You can submit your entry across one or more categories:
Core intranet functionality
Social, collaboration and communication
Business and frontline
Enterprise mobility
Intranet rework
For the entry form and lots of information see our entry page You can also get in touch if you have any questions. Good luck with completing your entry!