Mentoring case studies
Mentoring is beneficial throughout an intranet or collaboration project, as well as providing much-needed ongoing support for teams. These case studies provide examples of how we've worked with our clients:
End-to-end support for an energy company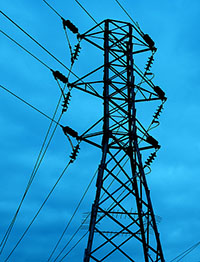 The energy sector is undergoing significant change in Australia at present, and this has led to many intranet projects becoming a priority. We provided end-to-end help for one intranet team at a Queensland-based energy company.
The internal team had been given a brief to deliver an entirely new intranet, including migrating onto a new technology platform. While the internal team was skilled and motivated, they were looking for external support to answer key questions, and to refine the approach taken.
We helped throughout the project, and once live, we assisted the team to establish ongoing management and governance.
The project team called on our help with:
developing a research plan
defining the overall project scope
developing a project plan
creating new information architecture (site structure) and page layouts
liaising with IT regarding the new technology platform
establishing intranet governance
creating key intranet policies
developing intranet training plans
This project delivered a strong new intranet, and we've maintained the relationship to the present day.
Intranet vision and scope at a major Australian bank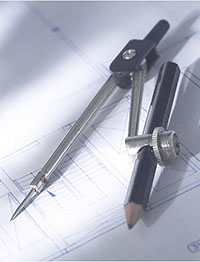 Over the years, we've worked for all the major Australian banks and financial services organisations. In this case, we were called in by the experienced intranet team at a major bank, to assist with clarifying the overall vision and scope for their overall intranet redesign.
While the project had been underway for some time, the constraints of the IT project management methodology had made it hard to find time to nail down the detailed deliverables.
Working with the team, we rapidly helped to determine:
overall project scope
strategies for multi-lingual and multi-channel delivery
top-level site architecture
drafts of key intranet policies
This was an ambitious project with a challenging scope for all involved. Addressing the needs of 40,000 staff across several dozen countries raised complex issues to resolve. Working closely with the intranet team, we developed together approaches that were both innovative and practical.
Project support for the UK Environment Agency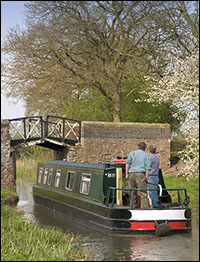 In addition to our work in Australia, we regularly travel internationally to keynote conferences and run workshops. This usually sees us in Europe at least 2-3 times per year.
After meeting at a conference, we started providing mentoring to the intranet team at the UK Environment Agency.
At the point of starting, their major intranet redesign had been underway for some time, but was struggling to make progress. Great work had been done on intranet personas, but the restructure wasn't getting traction.
Working with the very strong intranet team, we provided support relating to:
refining the objectives and scope of the project
identifying approaches to address constraints and roadblocks
skills transfer on key UX techniques
best practice input from other projects
inspiration from leading intranets
We ended up providing mentoring support over several years, structured around face-to-face sessions every 3-6 months. The team went on to complete a very large project, delivering a new intranet that addressed many staff complaints.
"James has run a number of mentoring days for the Environment Agency, and I've had an epiphany at every one. James' clarity of thought, wealth of experience and excellent communication skills means he's able to bring all of those things you kind of know together and make sense of them."

Simon Ashley, Head of Digital Communication, Environment Agency England and Wales