Winners at a glance
Platinum award winner
Avanti e Veloci web portal
Fiat Group Automobiles (Italy)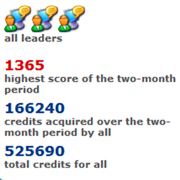 Fiat was facing an uncertain future, the result of an economic and image crisis which had depened over past years. A major cultural change program was launched to establish a new leadership culture within the organisation, and to revitalise business practices.
The Avanti e Veloci web portal played a key role in supporting this program, helping to deliver tremendous organisational benefits to the group.
(Watch the video interview with Fiat)
Gold awards: core functionality
Staff Locator
City of Casey (Australia)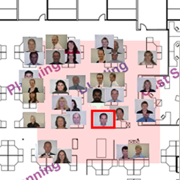 The staff directory on the intranet has been enhanced through the use of Ajax, to deliver a 'Quick Staff Search' window that instantly pops up when staff start typing a name.
It is possible to see who sits near a chosen staff member, with the names and photos shown on a floorplan. This custom-developed functionality is also used to make it easy for staff to update their details in the directory.
Gold awards: communication and collaboration
Persona pack
Environment Agency (UK)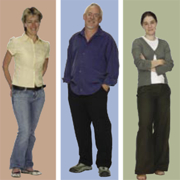 The intranet at the Environment Agency had grown organically, and like many such sites, lacked focus and coherence. In preparation for a major intranet redesign, a persona pack was developed to articulate the key audiences for the site. These personas were then used to communicate the purpose and direction of the intranet to authors and other key stakeholders.
(Watch the video interview with the Environment Agency)
Practice Area Communities
Perkins Eastman (USA)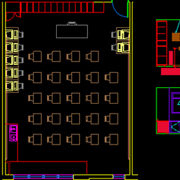 Perkins Eastman is a major architectural firm with a clear need to share knowledge between staff located in widely dispersed offices.
Practice Area Communities (PAC) were setup on the intranet to share staff expertise, and exhange both explicit and tacit knowledge. This in turn helps drive innovation across the organisation as a whole.
(Watch the video interview with Perkins Eastman)
Gold awards: frontline delivery
Product collaboration
Nycomed (Switzerland / Denmark)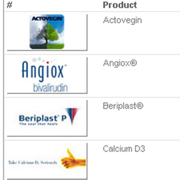 Products are the core of any pharmaceutical company. When the business is global in scale, however, it can be almost impossible to bring together all the relevant details in a single location.
The team from Nycomed did exactly that. Working closely with teams in research development and marketing, the intranet team was able to assemble a single, cohesive set of product documentation. While plain in design, this nonetheless represents a valuable innovation for organisations of this nature.
(Watch the video interview with Nycomed)
Away Today
SunGard AvantGard (USA / New Zealand)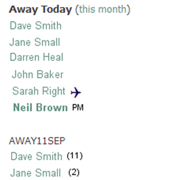 The home page of the intranet is enhanced through the delivery of 'Away Today' and 'Away Tomorrow' functionality, showing staff who are not at their desks today or tomorrow. The reason for their absence is also listed, along with an indication of how long they will be away for.
This allows staff to coordinate communication, no matter how far apart they are. It also helps with the management of staff who are constantly on the road.
Gold awards: business solutions
Investigator Wizard
QBE (Australia)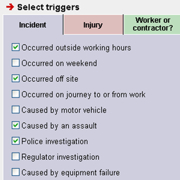 As part of the redevelopment of the Statutory Claims intranet site at QBE (a major insurer), the 'Investigator Wizard' was developed.
This helps claim managers to recognise fraudulent claims and to refer them for investigation. A simple online interface allows key 'triggers' to be identified, along with a list of evidence needed. Online forms then capture details for an automatically generated referral letter, streamlining processes and increasing consistency.
Further information
Full details on all these winning entries can be found in the 115-page Intranet Innovations 2007 report, including high-resolution screenshots and examples. Purchase online for US$189.