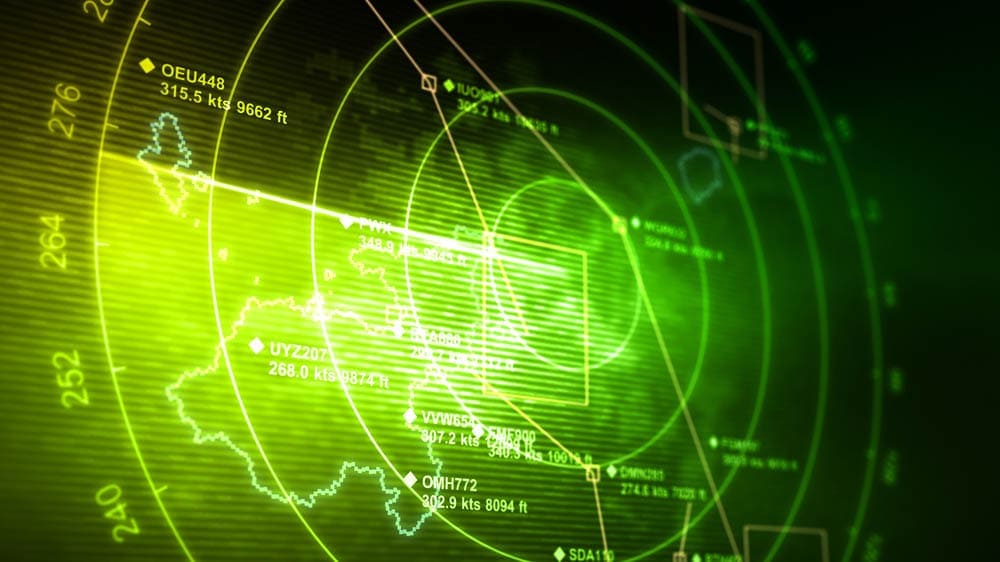 Track the future with the 2016 Digital Workplace Radar

BEST PRACTICE ARTICLE
Filed under: Digital workplace, Intranets, Latest Features
The digital workplace is a journey, but it's easy to get caught up with the hot topics of today. The cloud, social tools and flexible working may all be where all the activity is today, but the focus will soon shift to new technologies and issues.
What is seen as the digital workplace today will, in due course, simply become 'the workplace', an assumed element of how we all work.
The 2016 Digital Workplace Radar
To help organisations with their digital workplace strategy and planning, Step Two has released the 2016 Digital Workplace Radar.
This tracks technologies and topics that are landing (current priorities and projects), circling (coming in the near term) and in flight (longer-term and more speculative). It also places technologies on a continuum from purely physical to entirely digital.
A commentary on each of these items is provided in the sections below.
Landing: Social
Collaboration and social tools — and there are many — have become a standard part of the enterprise technology landscape. They are changing how projects and teams operate, connecting staff across the organisation, and transforming top-down communications to a two-way dialog.
Expect further benefits as adoption and usage becomes more widespread.
Landing: Cloud
'Cloud' has been the word of the decade, and it shows no signs of slowing. Within the enterprise space, new products and tools are routinely hosted in the cloud, often as software-as-a-service. The slower change is migrating existing and legacy systems from on-site into the cloud.
Beyond reducing costs and improving capabilities, the shift to the cloud is an enabler for personal productivity, personal knowledge management, and mobility (see below).
Landing: Personal productivity
Desktop productivity tools, such as Word, Excel and Outlook, have barely changed in 20 years. Documents are created by a single person, saved on a network drive, and then printed for meetings.
This is all — finally — being transformed. Office tools now live in the cloud (Office365), other tools are moving to online and subscription-based models (eg Adobe, etc), and files are now created collaboratively and shared in the cloud (eg Google Drive and Docs, Dropbox, Box, etc).
The technology is now widely available, so the task is to help staff change their working practices to take full advantage of what's possible.
Landing: Flexible working
The shift to flexible working practices is at the heart of current digital workplace thinking (see the book The Digital Renaissance of Work by Paul Miller and Elizabeth Marsh, for example). This may mean many things, including working from home and reshaping our offices to support collaboration and interaction (see Ten ways that offices are reinventing themselves).
For digital teams, it may be about addressing some of the issues that arise, or about making connections in these new working environments.
Circling: Mobility
Enterprise mobility has had a few aborted attempts at landing, and while there are a few successes on the ground, most possibilities are still in the air.
Responsive web design (RWD) was an early success, and is now an assumed part of intranet redesigns. However, it's at best a partial solution for intranets and digital workplaces, as it addresses only content, and not business functionality. Organisations have also encountered hurdles in terms of security and IT infrastructure.
The five layers of enterprise mobile design remains a strong foundation for planning and delivery, and we look forward to seeing more in this space soon.
Circling: Collaboration culture
Readiness for social still varies greatly across organisations. As maturity increases, discussions will inevitably shift from the new technology, to what it can be used for, and how to make the most of it. This is true for collaboration and social tools.
Once the deployment of new tools is largely complete, organisations will start to focus on fostering a truly collaborative culture, that works in different and more productive ways. This won't involve 'blowing up the hierarchy' as some have predicted, but it will involve introducing new behaviours at every level of the organisation.
Circling: Personal knowledge management
It's one thing to provide staff with better tools to do their daily work (see 'personal productivity' above), but it's another to be able to find the right document when it's needed. To achieve this, we need to do more than just move files off local servers and into the cloud.
Recognising this, vendors are starting to deliver early solutions, such as Delve from Microsoft. These products aim to 'mine' the relationships and interactions of staff to deliver relevant documents and insights.
Beyond the technology aspects, knowledge management will rise again as a discipline, as organisations realise that information overload is still increasing, at a terrifying speed.
Circling: Design thinking
Design thinking goes beyond the fundamentals of usability and findability, to explore new ways of designing and delivering solutions for users. Design thinking has been transforming intranets in leading organisations, with substantial business impact.
While design thinking has primarily focused on customers, in many ways the enterprise is the ideal playground for these techniques and approaches. Expect to see more big-picture thinking and bolder designs in the enterprise space over the next few years.
In flight
Beyond the immediate and foreseeable future lie a number of more speculative technologies that, while still relatively unknown, are expected to have a big impact on how we work.
These include:
Internet of Things (IoT) will see the widespread introduction of physical devices that are smart and connected. In the same way that the human body is made up of cells that work together, the workplace of the future will consist of a myriad of devices that coordinate and cooperate. This will generate a huge slew of information that will need to be surfaced, analysed and communicated to staff.
Wearables, currently a novelty, will become a practical reality. As battery technology improves further, we'll see the widespread provision of wearable technologies to staff within organisations. The intranet launched with a word or gesture, anyone?
Virtual reality will transform the gaming world, providing an amazingly rich and engaging experience that blurs the line between movies and games. While it will take some time to enter the enterprise market, perhaps it will replace audio and video conferencing?
New business models will emerge that are 'digitally native'. In the same way that apps such as Airbnb and Uber are transforming the consumer world, we'll see ways of working emerge that will be an order of magnitude more productive and effective, driven by digital capabilities at their core.
Where next?
Some years back, we published A week in the digital workplace, which outlined possible future scenarios, as well as highlighting the power of narrative to articulate how we can work in better ways.
In the nearer-term, teams can make use of five purposes of modern intranets to guide strategy and planning decisions in the move towards the digital workplace.
Step Two is also working with firms around the globe to uncover needs and develop strategies for the digital workplace. Drop us a line if we can be of help to you.