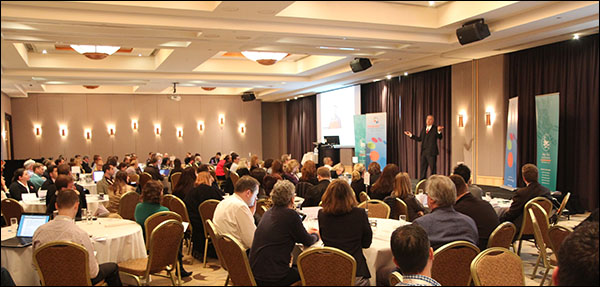 Working in the enterprise space can be both exciting and challenging. Intranet and project teams need to be able to call upon a wide range of skills, and need to keep on top of industry changes. It is also hugely valuable to see and learn from what other organisations have done.
At Step Two, we are committed to providing teams with the knowledge and support they need to succeed. Only by building in-house knowledge will teams be able to deliver and sustain great solutions.
What we do
Events

Intranets2015

The biggest intranet event in the southern hemisphere, this yearly conference is run by Step Two for the benefit of the whole intranet community.

Australian events

We regularly reach out to the local community, running free events on key enterprise topics.

International events

The team at Step Two are regularly travelling internationally, to keynote conferences and run workshops.

Training

Public workshops

We are regularly running public workshops throughout Australia, covering key topics for intranet teams.

In-house training

Targeted workshops that build in-house skills, and bring stakeholders together.

Community

Intranet Leadership Forum

The professional community for intranet teams, with local chapters in Brisbane, Canberra, Melbourne and Sydney.
Our experience
We have been running workshops and events for over a decade, and we are serious about running high-quality sessions that deliver practical solutions. Our workshops presenters are qualified trainers, in addition to be intranet experts. There is no sleeping in any of our events!
Get in touch if you'd like to know more about any of our events or workshops.