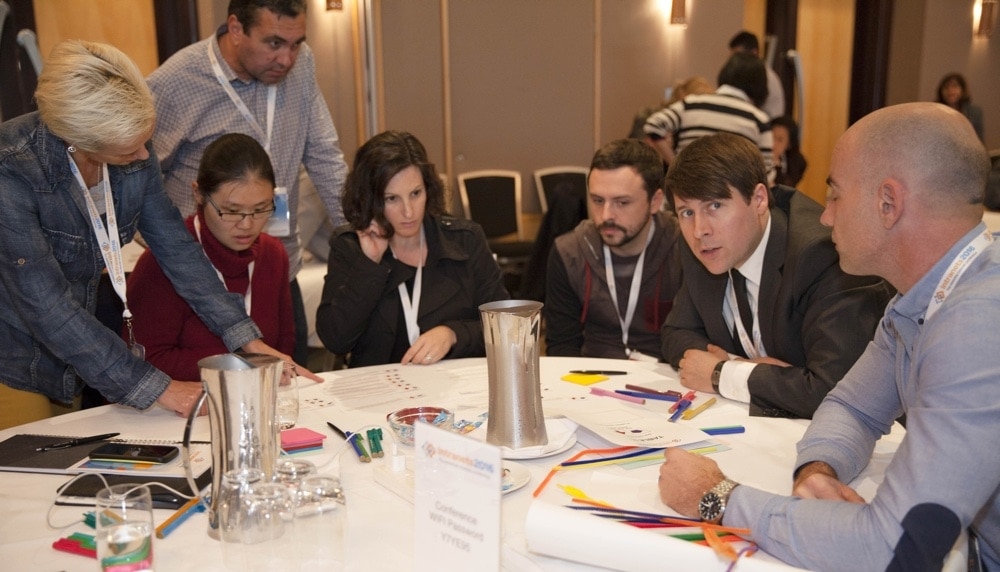 Your workshop choices at #Intranets2017
Filed under: Announcements, Conferences & presentations, Latest Features
Where are you headed on the journey from an intranet to a digital workplace? Intranets2017 (Sydney, May 31-June 2) will give you the support and insights you need at every step in this transformation.
Deep-dive workshops!
In addition to our two-day conference, we are offering three highly practical deep-dive workshops.
Like every other aspect of the conference, we've put a lot of thought into the workshops that we choose to run. Unlike some other conferences, these are true interactive sessions, packed with real-world examples, discussions and hands-on activities. The sessions are run by experienced workshop presenters who are drawing on a unique depth of knowledge.
This year, we're offering a new mix of formats, with a full-day workshop, plus two half-day sessions.
Choose from the following workshops, all run by key members of our Step Two team:
Rebecca Rodgers will run workshop A (a full day) which covers designing modern intranets, sharing super-practical ideas and methodologies.
Catherine Grenfell  will be running workshop B (in the morning) which explores digital opportunities for internal communicators across the many channels now available.
James Robertson's Workshop C (in the afternoon) tackles planning collaboration and social projects head-on, using a hands-on methodology that will keep everyone buzzing.
Read the full details about all of the workshops, and what you'll get out of them. And this year you have a choice: learn a lot in our half-day sessions, or even more in the full-day workshop!
Whatever you choose, we are sure you'll walk away with the tips and tools you are looking for.
Workshop prices
The workshops offer tremendous value, giving you the chance to dig into topics for a very reasonable extra price.
And the workshops are even cheaper if you're a member of the Intranet Leadership Forum:
Workshop fees
Full day of workshops (Workshop A or Workshop B+C)
AU$750 + GST
Full day of workshops, 20% discount for ILF members
AU$600 + GST
Half-day workshop (Workshop B or C, morning/afternoon)
AU$420 + GST
Half-day workshop, 20% discount for ILF members
AU$340 + GST
So that's everything you need to know about workshops — read about the rest of the conference — and see you in May!