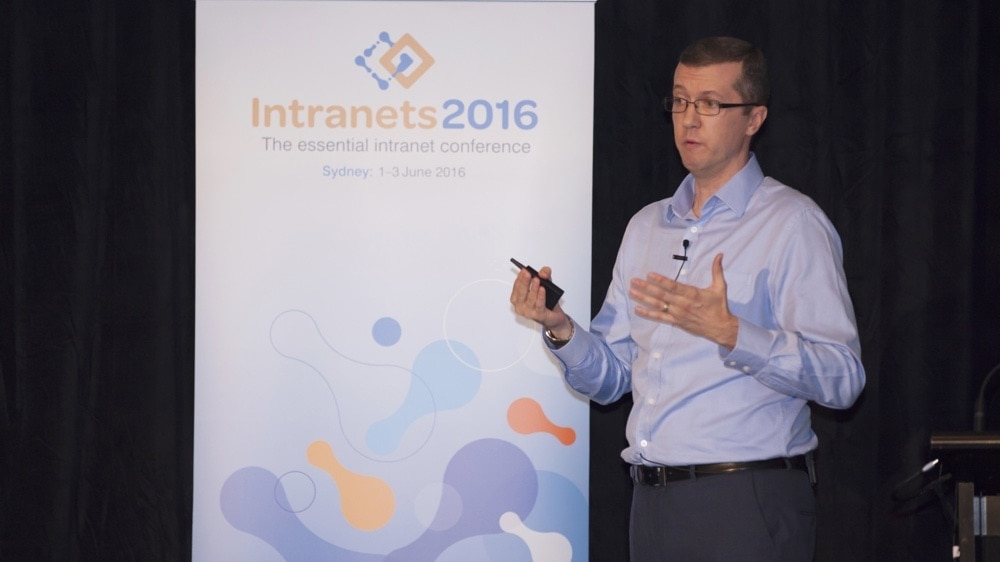 There's a packed schedule at #Intranets2017, and just 3 weeks to go
Filed under: Announcements, Conferences & presentations, Latest Features
There are now just three weeks to go until Intranets2017 — less than 21 sleeps! There are limited spots available, and every chance that we'll sell out soon.
Not sure yet whether you should attend? Have a read through the full agenda for the conference, and you'll see more than a few talks which will hit the mark.
With 21 speakers across two parallel streams, highlights include:
Nine international speakers that you won't hear anywhere else; they hail from the USA, Denmark, Belgium, Switzerland, Singapore and New Zealand
Leading-edge collaboration is explored, including the low-down on Workplace by Facebook, how to measure connections, and Accenture's award-winning social bookmarking solution
Digital workplaces are front and centre, and you'll see what Swisscom, a Maori tribe, the Port of Antwerp and Suncorp have done
How to deliver intranets in complex organisations, such as Commonwealth Bank, CSIRO, Arla Foods, and McKesson
Don't forget to sign up for the deep-dive workshops on day three, which cover intranet design, internal comms and planning for social tools.
If there is only budget left to do one thing this year,  invest in Intranets2017, as it will give you the insights and inspiration to make a difference. See you soon!