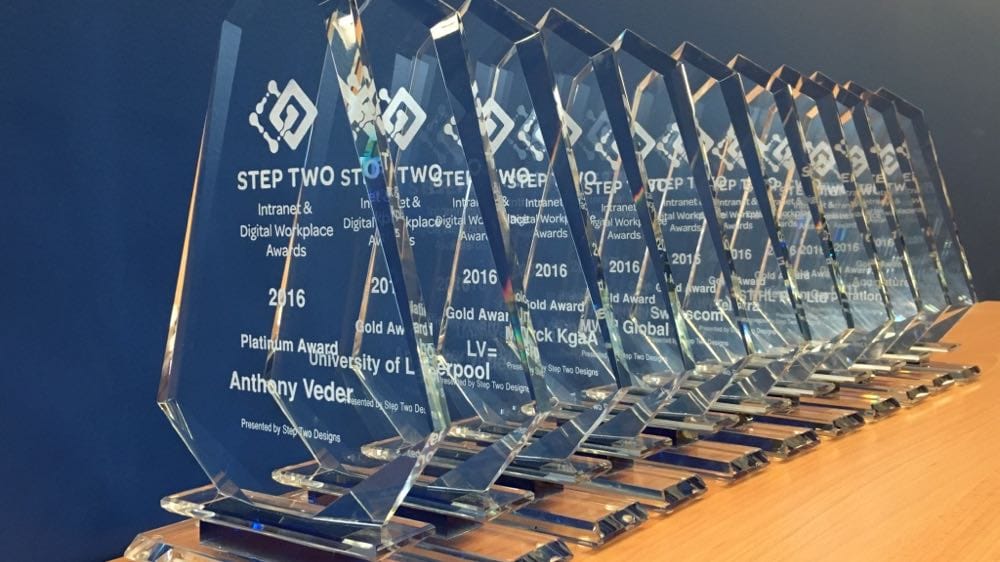 Sharing screenshots from the 2016 Intranet and Digital Workplace roadshow
Filed under: Digital workplace, Intranet and digital workplace awards, Intranets
As part of the 2016 Intranet and Digital Workplace Awards, we held roadshow events around the globe, in London, Sydney, Melbourne, Brisbane, Canberra and Washington DC.
These events shared screenshots and insights from the Awards, as well as giving us a chance to hand over the trophies in person to the deserving winners.
Now that the roadshow events have come to an end, we've published the slides from the presentation. These are packed with screenshots from a wide range of amazing intranets and digital workplaces.
If you want to know more about the winners, get a copy of the Intranet and Digital Workplace Showcase report. This has full case studies, including plenty of insights and practical tips.