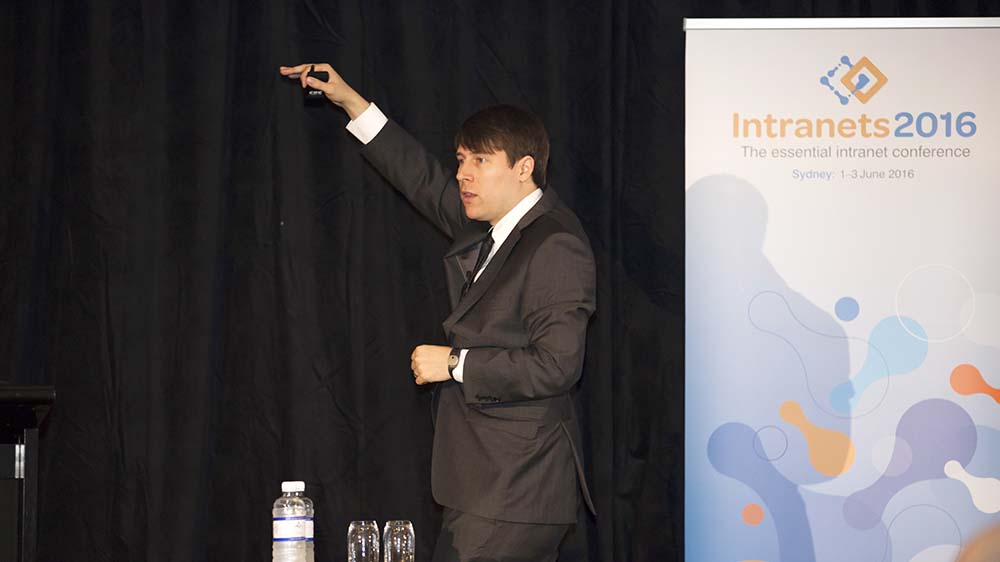 One week until the Intranets2017 call for speakers closes!
Filed under: Announcements, Conferences & presentations, Latest Features
Intranets2017 is Australia's only true intranet conference, as well as the largest intranet event in the southern hemisphere.
Naturally enough, pretty much every intranet manager wants to attend. What better way, than to attend for free!
Our call for speakers is an invite to all intranet folk, both hands-on intranet teams and industry experts. There is now just one week until submissions close on November 4, so don't delay…
(As always, it's worth highlighting that like every good conference, if you're chosen to speak, we'll pay for your airfare and accommodation costs, regardless of where in the world you're coming from. We think you're worth it.)