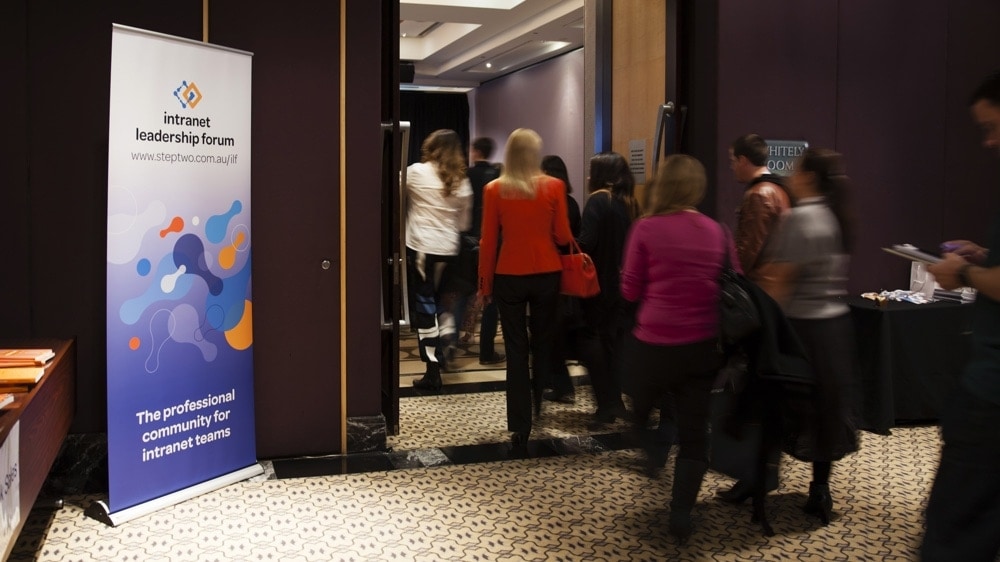 Give the gift of intranet knowledge by bringing a group to Intranets2017
Filed under: Announcements, Conferences & presentations
It takes a village to sustain and grow a successful intranet or digital workplace. So it's vital that everyone has the best knowledge available, and not just within the core team, but also in supporting groups, such as comms, IT or HR (depending on where the intranet sits).
To help with this, we're once again offering great packages and generous discounts to Intranets2017. Not only will this turbocharge the learning, but it will give you an unequalled opportunity to better gel as a group.
Intranets2017 + ILF = year-long value
The Intranet Leadership Forum is the professional community for intranet teams, running across Australia. It offers year-round support and regular opportunities to connect with your peers.
We're offering two ILF and conference packages:
One Intranets2017 registration + one new Individual ILF membership = $4,995 + GST
One Intranets2017 registration + one new Team (3) ILF membership =  $8,360 + GST
(Note that this offer is valid for new ILF members only)
Bring the whole gang
It's always great to motivate your team and get them excited about working towards greater things.
Invest in this complete group package we've put together again for Intranets2017. You'll get:
4 x 2-day conference packages to attend Intranets2017
 4 x workshop registrations (to a workshop of your choice)
the opportunity for a half-day review of your current intranet by one of our top Step two consultants
Instant intranet library, consisting of Essential Intranets, Designing intranets & What every intranet team should know
All this for $9,000 + GST (please contact our Conference team for this group package and they'll get this secured for you!)
Intranets2017 is an investment you don't want to regret. With eight weeks to go it's time to book now!