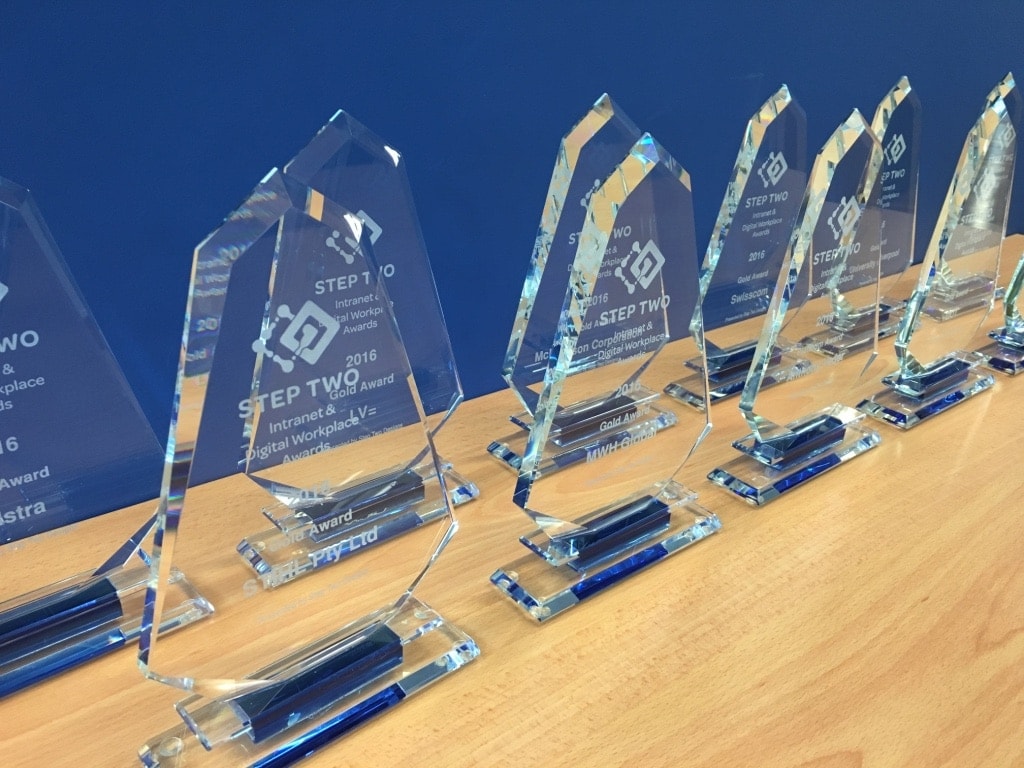 Get your hands on all of last year's Award winners
Filed under: Announcements, Intranet and digital workplace awards
Every year, the Intranet and Digital Workplace Awards uncovers and shares leading ideas and projects for you to learn from. These insights are packaged into the handsome Showcase report, which this year comes in at 300 pages in length.
But life is short, and you just want to get straight to the point!
So to help this happen, we've just released every winner as a standalone case study. This allows you to get exactly what you need, to be inspired and to demonstrate to your senior leaders what can be done.
There's so much good stuff to look at, including:
Browse all the 2016 winners, and then dive right in.
Take action!
Once you've seen the best of the most recent Awards, it's time to take action:
The 2017 Awards are currently open for entries, closing on 19 May 2017. This is your chance to win a trophy!
Register for Intranets2017 (Sydney, May 31-June2) to hear four Award winners share their stories: Accenture (USA), Swisscom (Switzerland), McKesson (USA) and Arla Foods (Denmark).
Onwards to great intranets and digital workplaces!