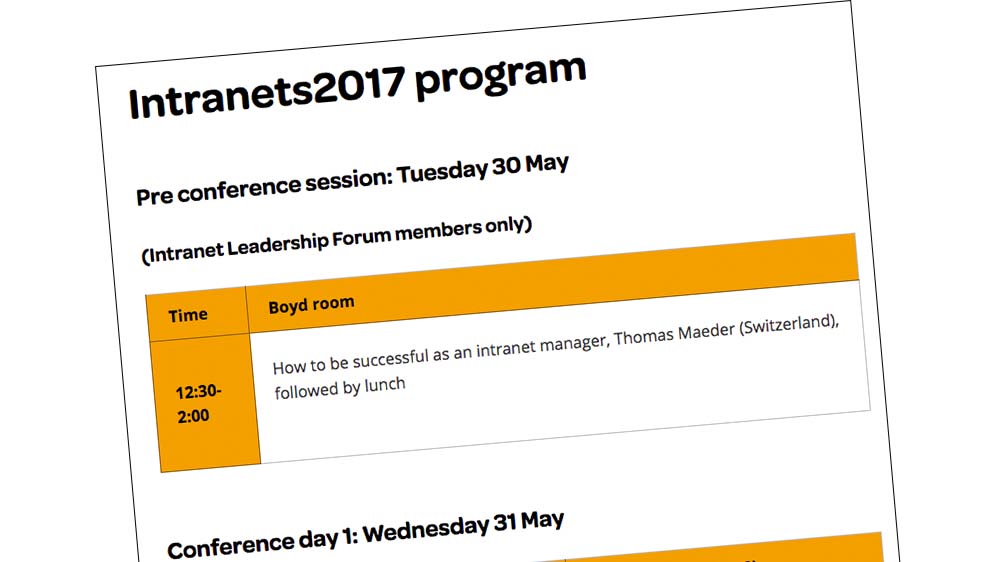 Get the full program for Intranets2017
Filed under: Announcements, Conferences & presentations, Latest Features
As of today, you can get hold of the full program for Intranets2017. This year we have an exciting line-up this year with eight international speakers and many homegrown and NZ speakers.
Every year we like to go that bit further, and this year we have graphics facilitator Matthew Magain who will be converting what's being presented into immediate visuals for everyone to utilise.
The "inspiration session" at the end of day one will feature Oscar Trimboli, who is sure to get your brain thinking with his interpretation around listening and the unsaid. Oscar has a new book coming, and he will be generously sharing copies with all conference participants!
There are 10 weeks to go there is still plenty of time to register to see these amazing speakers in action. In the meantime, you can browse all the details on Intranets2017.
See you in late May!