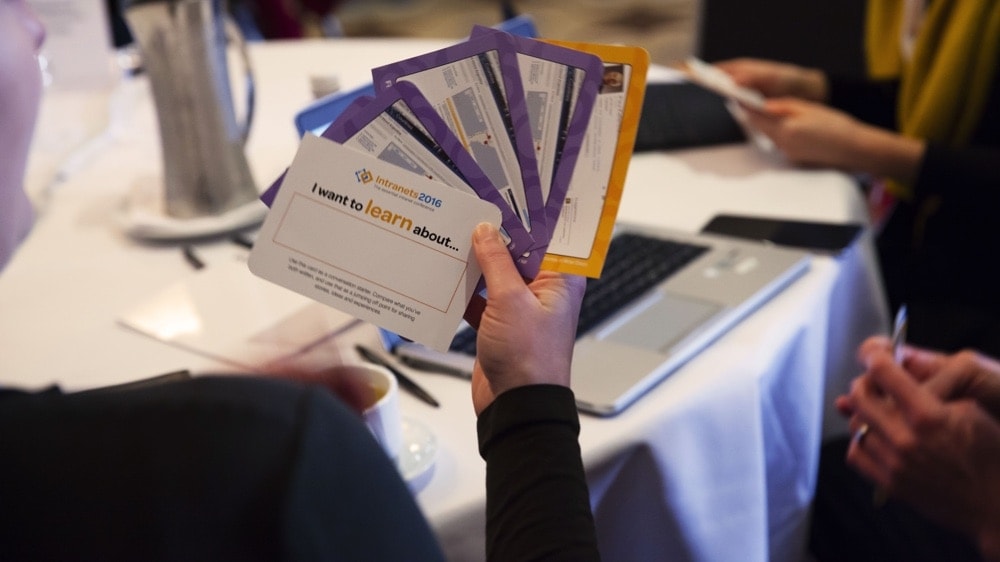 Build the skills and knowledge of your extended team (at Intranets2017)
Filed under: Announcements, Conferences & presentations, Latest Features
Every intranet and digital workplace team is supported by an extended team of content publishers, owners and site administrator. In many organisations, this numbers in the hundreds (or more!).
So the question isn't just: is your intranet effective and successful?
It's also: are you working effectively with your extended team, and are they doing what needs to be done?
Intranets2017 will cover a broad range of topics. This will provide the knowledge needed to answer the challenges you're currently facing. Read through the program, we guarantee you'll see sessions that target your needs.
But Intranets2017 isn't just for you. It's a chance to engage with your wider team, and to bring them onto the same page.
By building the skills and knowledge of your broader group, you will:
help every part of the organisation succeed, whether they're from HR, comms, IT or the business
improve the quality of what's published to the site
align thinking about future directions
open people's minds to the exciting future (something you've already known about!)
Evolve, create, collaborate. And do so by registering now for Intranets2017, the clock is ticking down!